Information for the CPHS Basketball game vs St. John on February 3rd. Games begin at 4:30.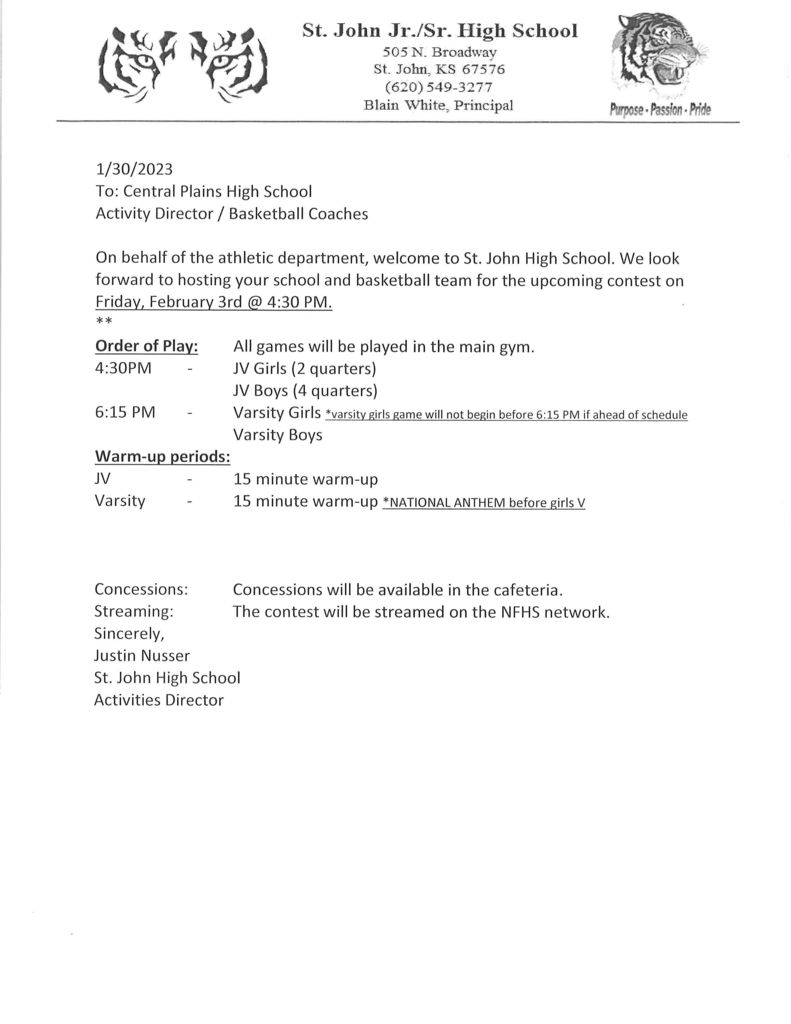 CPHS Cancer Awareness night is February 17th. Ribbons and Shirts are available for purchase.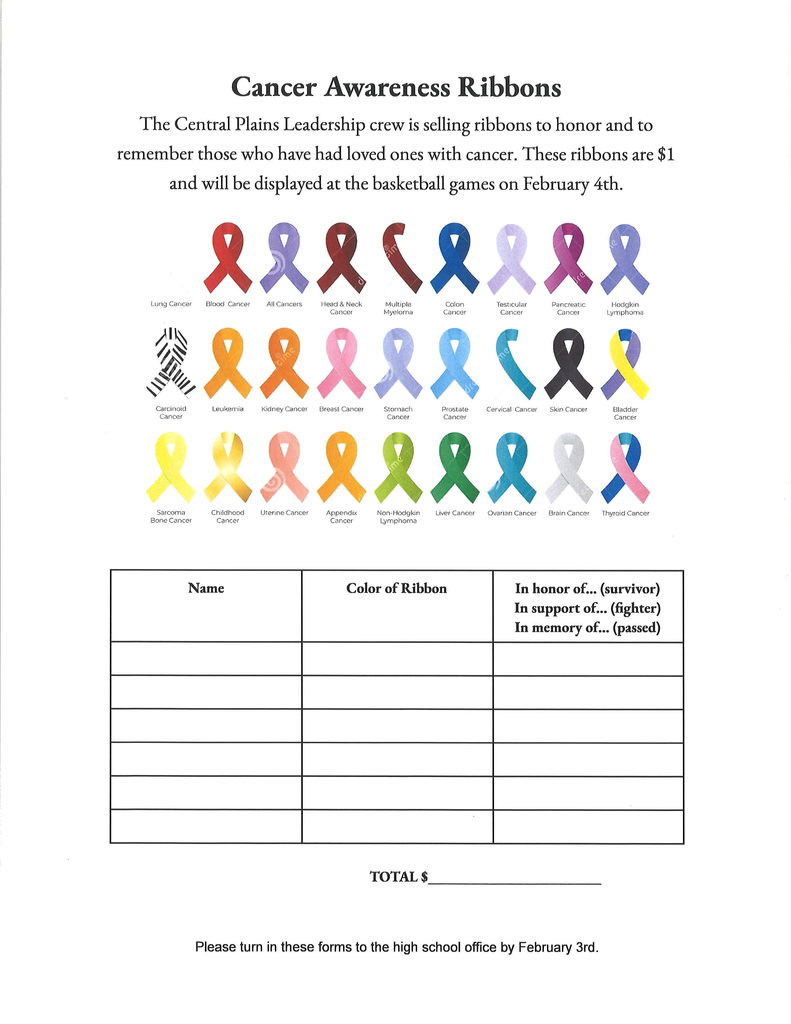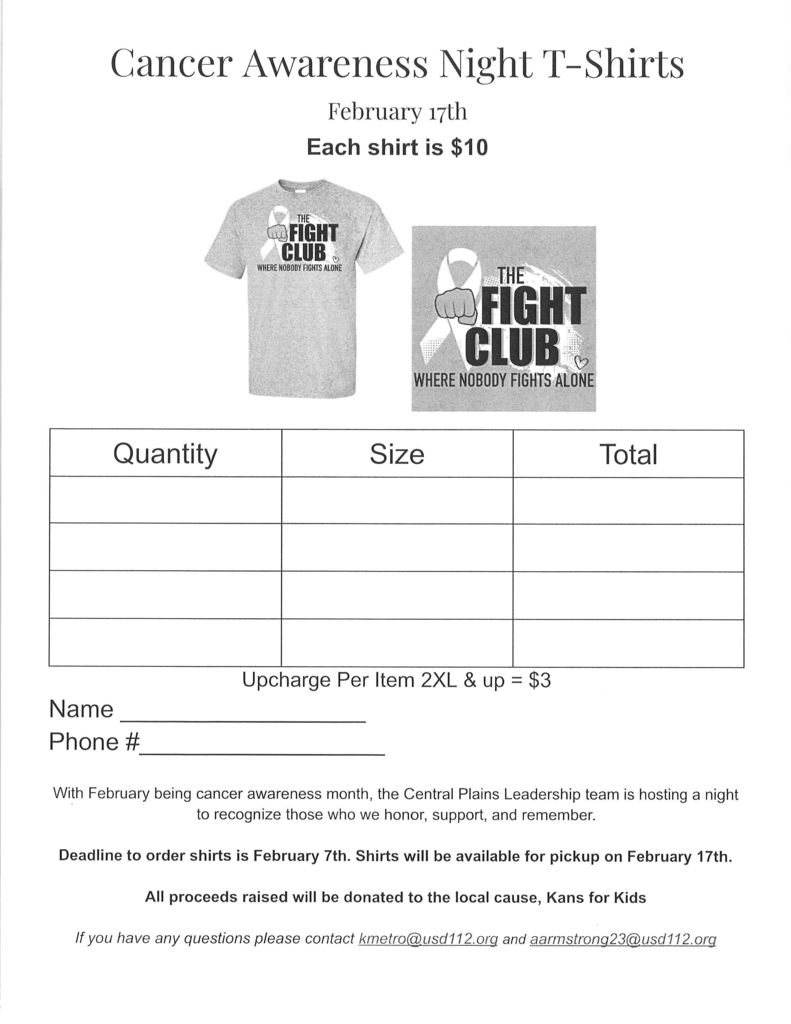 Congratulations to Katelin Ritchie for being selected for the Kansas Music Educators Association 12A Honor Band. Students selected for this band will rehearse 4-5 songs under the direction of notable American composer Michael Sweeney. Sweeney is also the Director of Band Publications for Hal Leonard, LLC. Katelin will rehearse in Wichita on February 23rd and 24th at the state conference and will perform on February 25th at the Century II Convention Center in Wichita, Kansas at the Kansas Music Educators Association State Convention.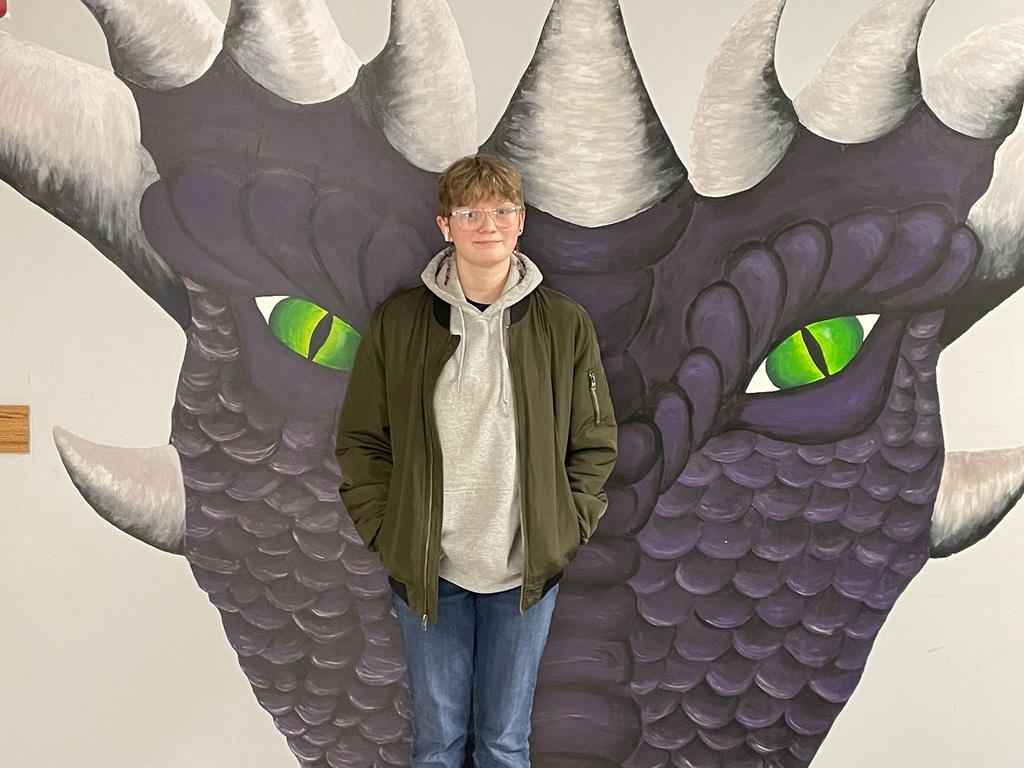 Mrs. Price and Ms. Hipp's Kindergarten Class would like to thank H&B Communications for sponsoring the Foundation for Rural Services Grant that helped purchase Launch Learning for USD112. For Fab Friday we used an experiment from the program. We got to test which gummy worm is the strongest and learned that the worm that was the hardest and shortest held the most water and for the longest amount of time.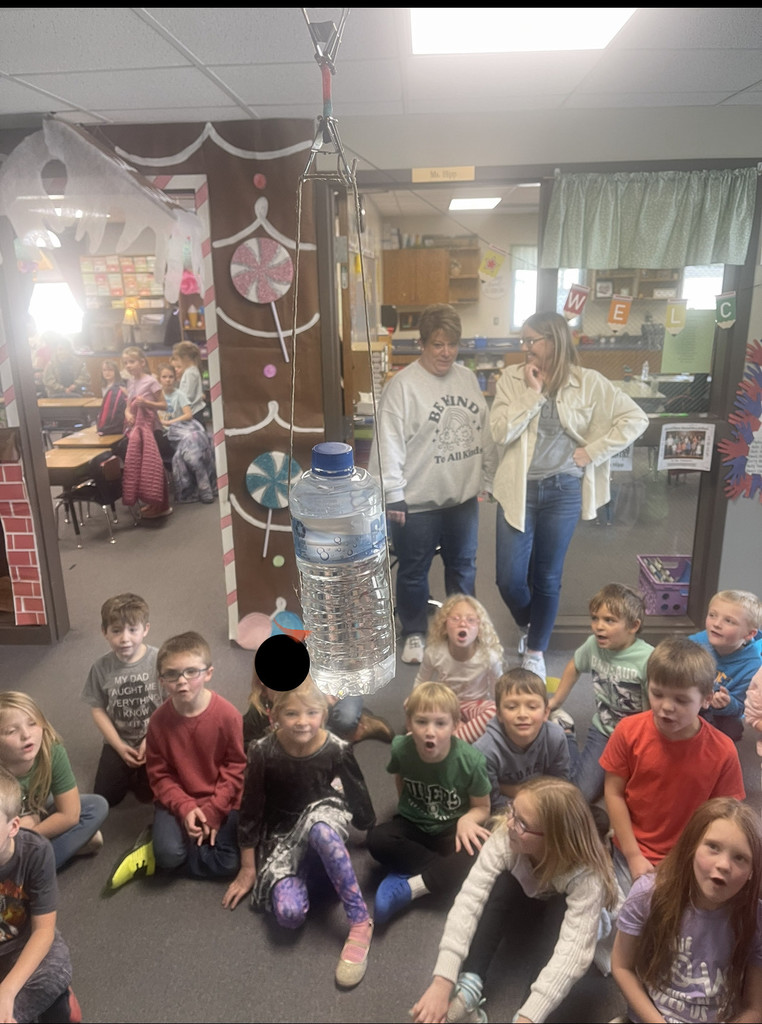 CP Jr/Sr HS 2nd 9 Weeks and 1st Semester Honor Roll. Congratulations to all!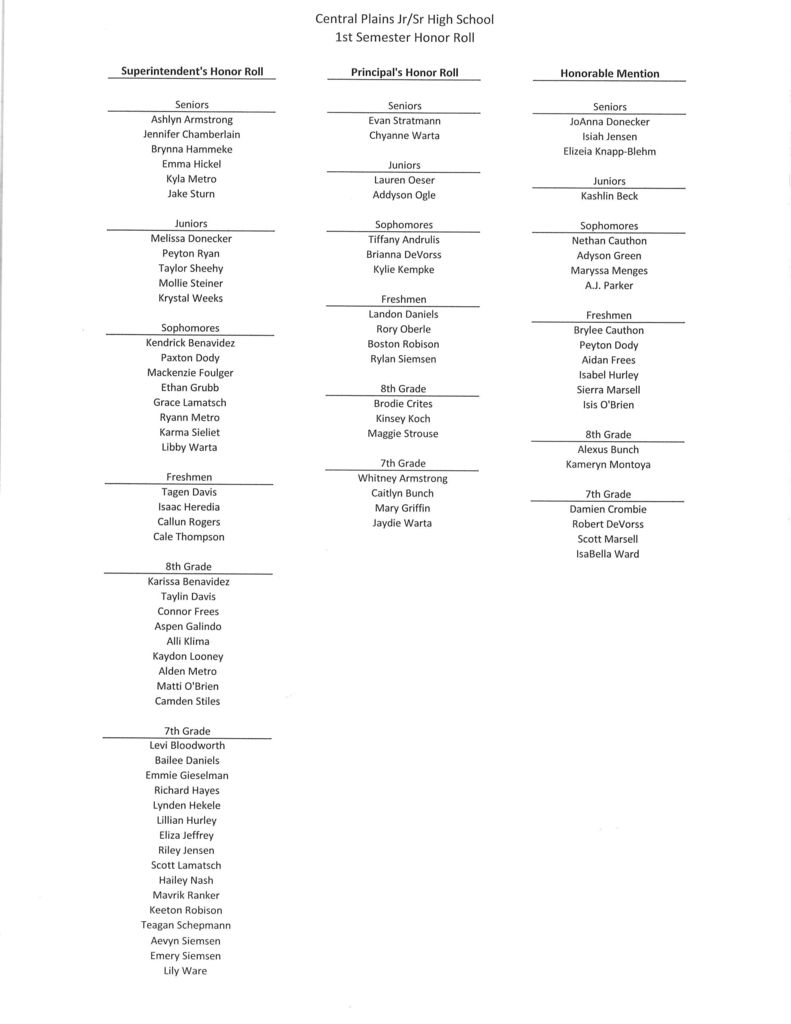 From left: Zoey Bogner (6th grade), Dori Rupe (3rd grade), Ardyn Miller (2nd grade), and Jerzi Russell (4th grade) hold their winning posters for the district conservation art contest. The theme was Healthy Soil, Healthy Life. Students drew things that live underground.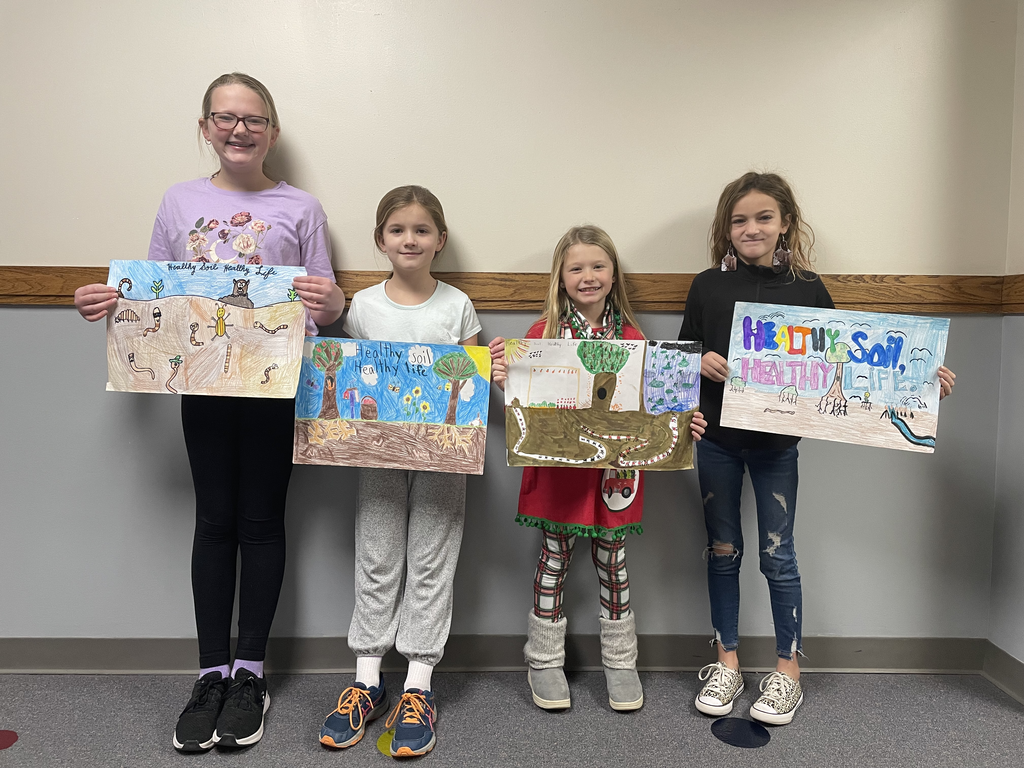 2023 Central Plains Elementary Spelling Bee Champion, Huntley Kirmer, and Runner up, Adalyn Habiger.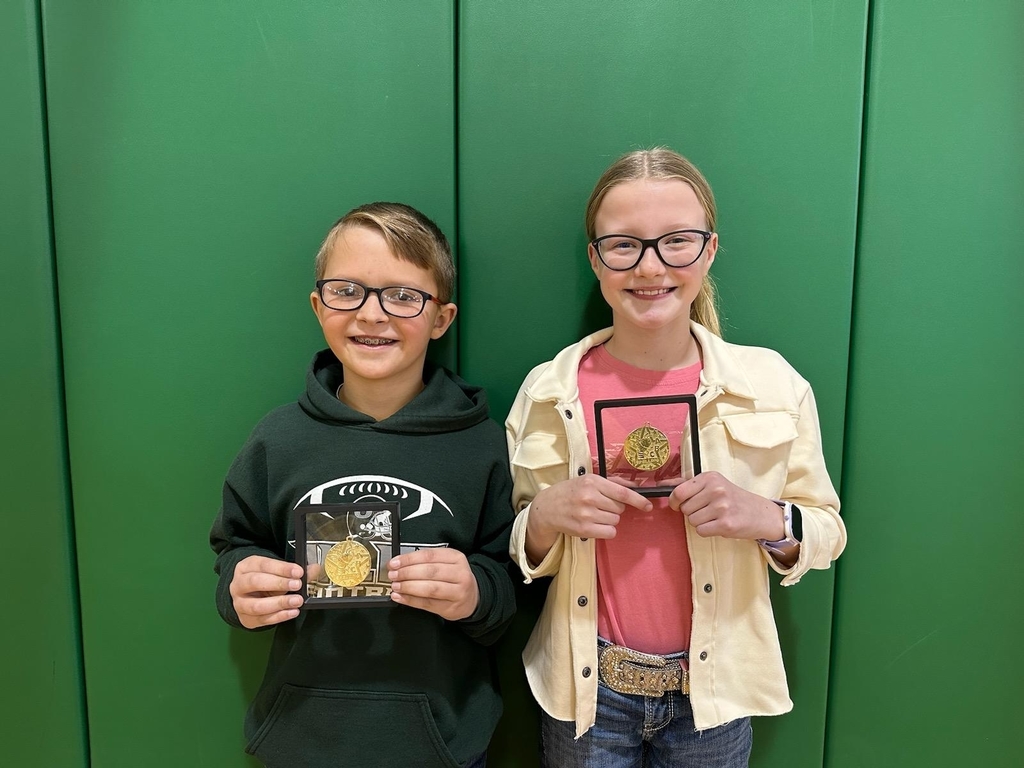 WHS Katelin Ritchie and fellow flautist from Logan Kendra Alexander, both of whom performed with the Northwest KMEA District Honor Band, auditioned for the State 1234A honor band in Salina on January 7th. Congratulations to WHS Macie Ortiz on being selected as an alternate for the Kansas Music Educator's Association All-State Choir!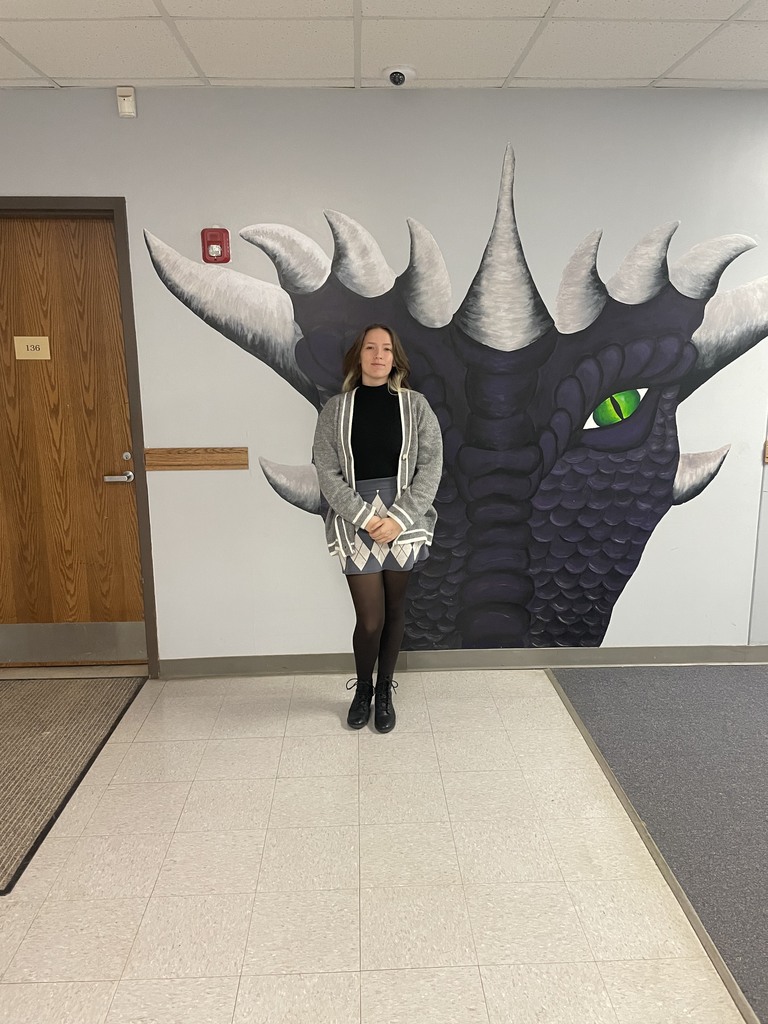 If you have a child who will be in our 2023-24 preschool 3 or 4 year old program, please call the Central Plains Elementary office (785-252-3666) and let us know so we can begin planning for next year.

Congratulations to Chelsie Schiermeyer on being selected for Kansas All-State Elementary Choir. This is her second year to be selected. Any student in grades 3-5 all across Kansas may audition for this choir but only 160 are selected. This year, only 6 students were selected out of schools associated with a 1A school district and Chelsie was one of those students! Students selected will perform 5 songs at the Century II convention center in Wichita Kansas in February at the Kansas Music Educators Association Convention. This year's clinician will be noted composer Jim Papoulis. Two of the songs performed will be songs written by Papoulis.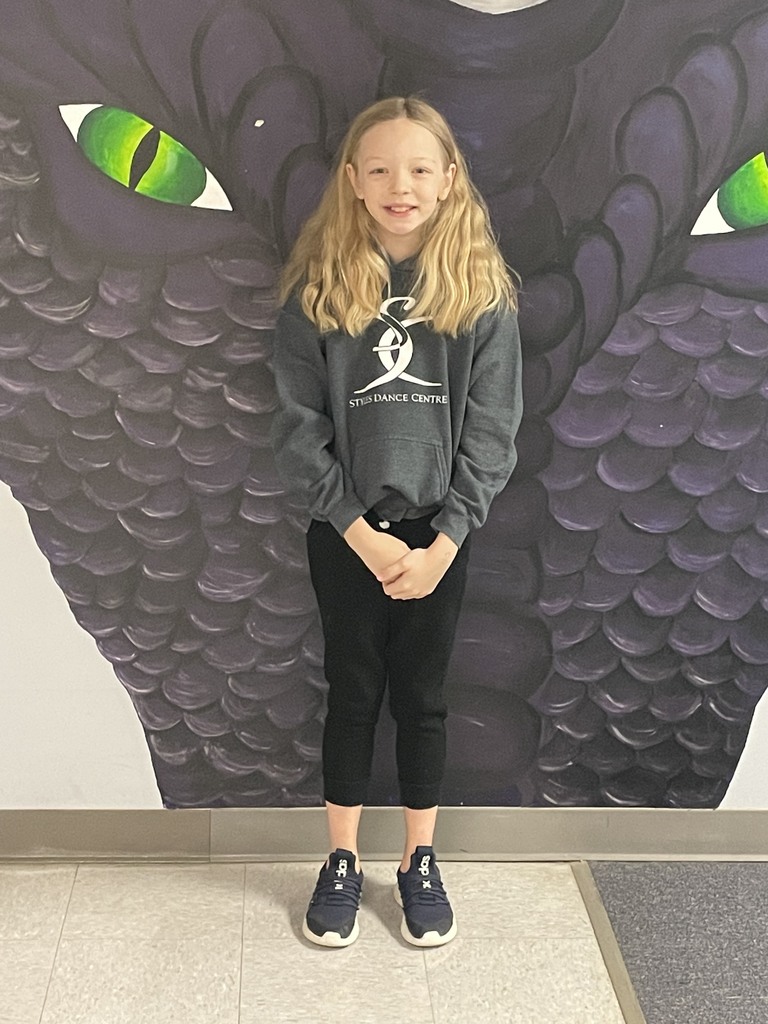 CPHS After Prom is selling Oiler limestone rocks.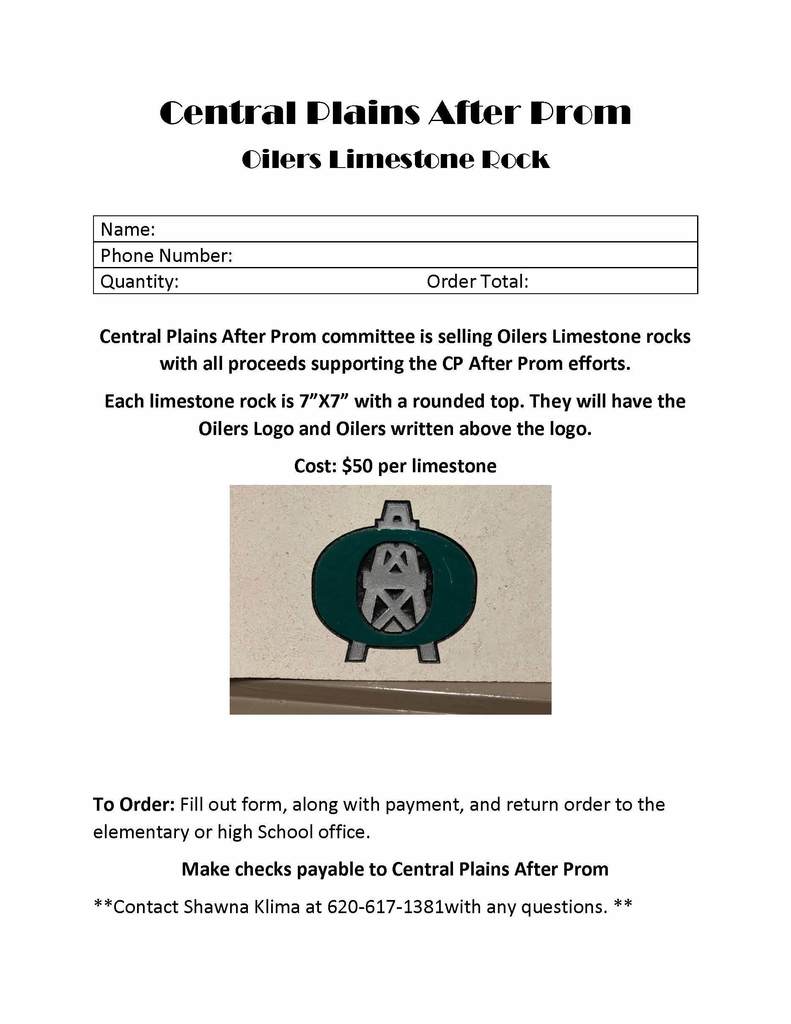 Wilson Schools participated in the NW District KMEA festival at FHSU on December 3rd. Participating were students as follows: District Band: Katelin Ritchie District Choir: Lydia Heffel Macie Ortiz Evelynn Reichel Elementary Choir Students: Zander Florian Liam Hubka Grace Krisher Tatum Mermis Emmalin Pasek Liam Stone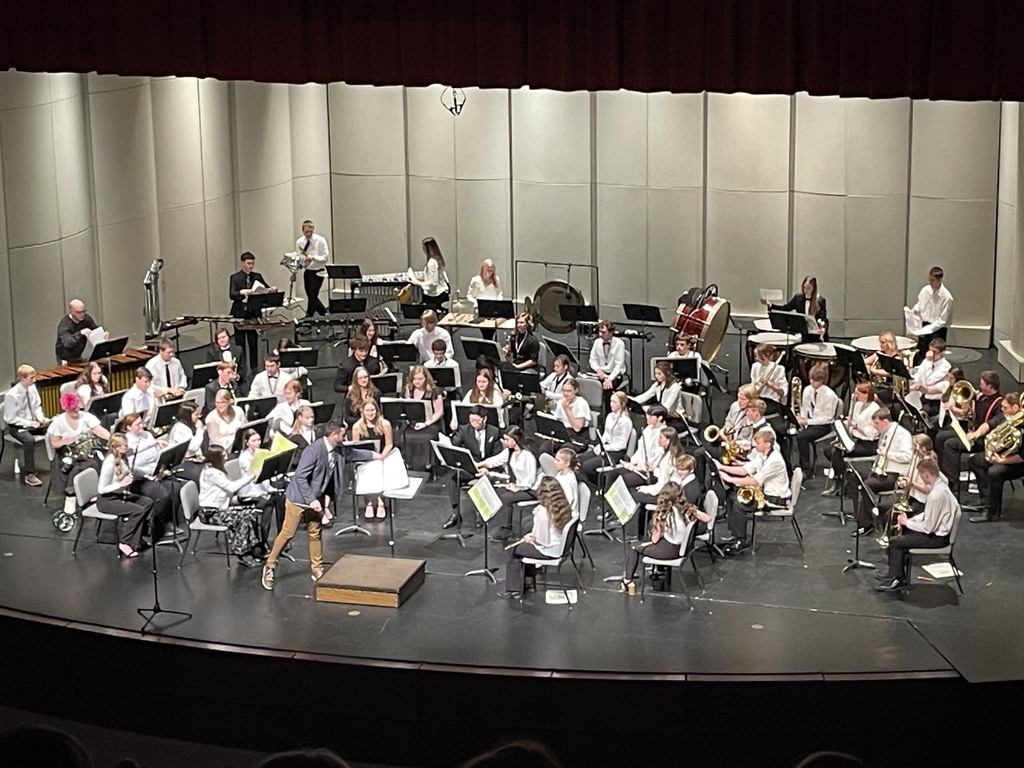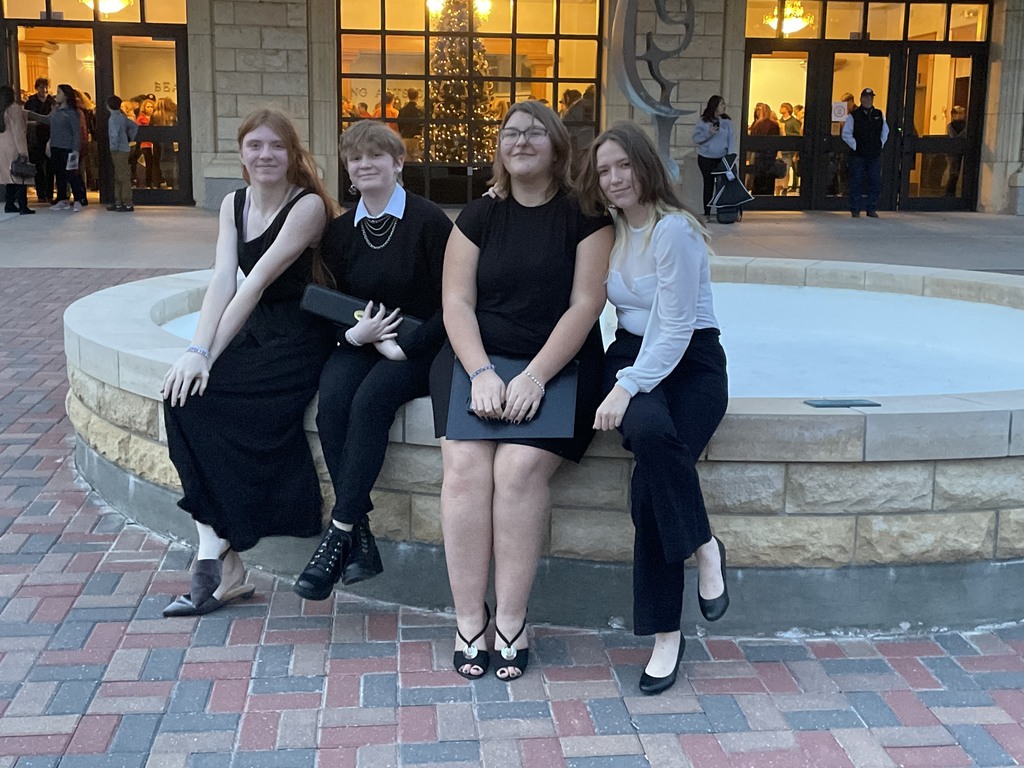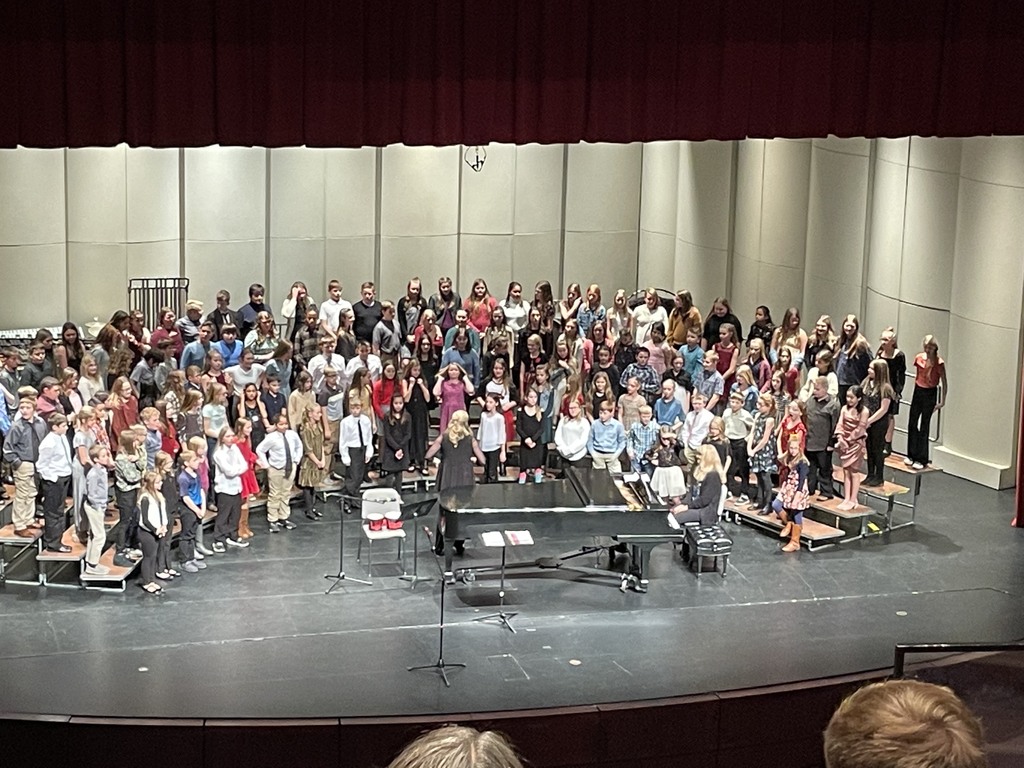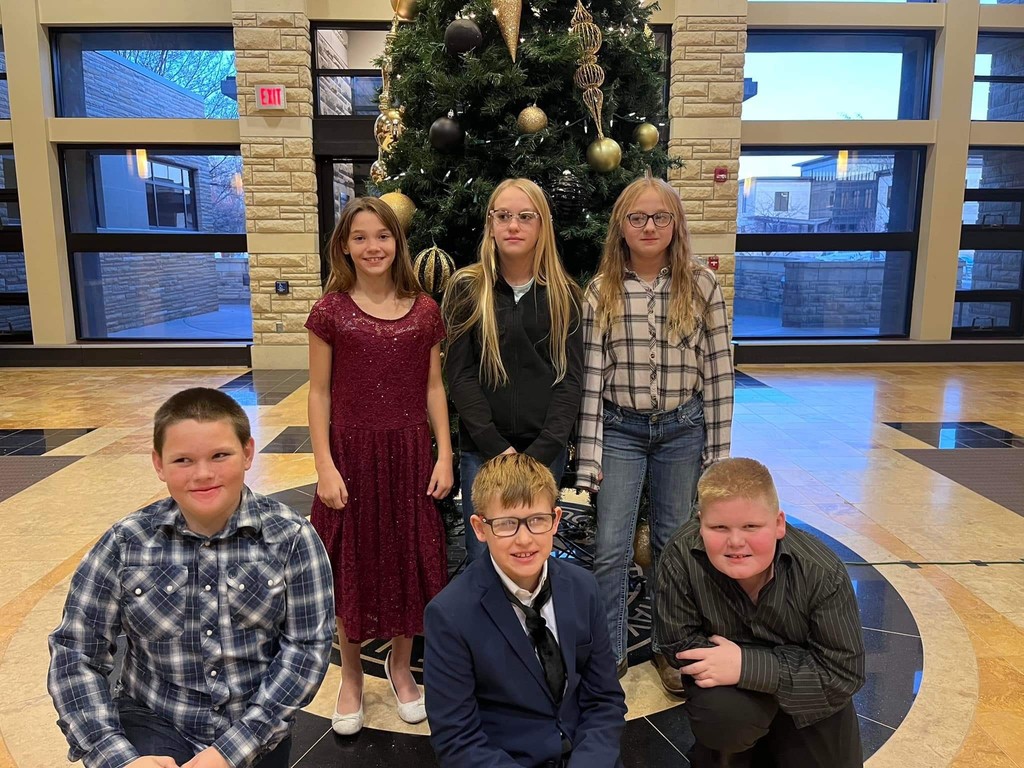 O&Co forgot to note which items are available in youth sizes. All of the items on these order forms have YOUTH SIZES available, with the exception of the flannel pants. Questions? Call 620-587-3801 or email
lcrites@usd112.org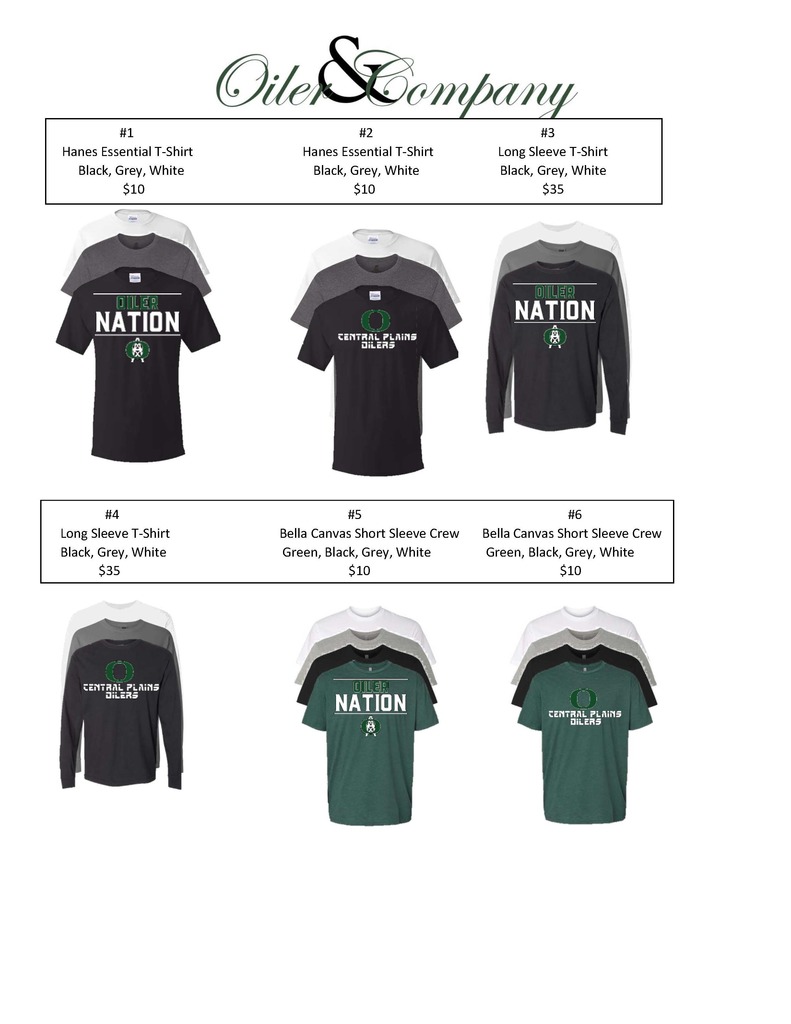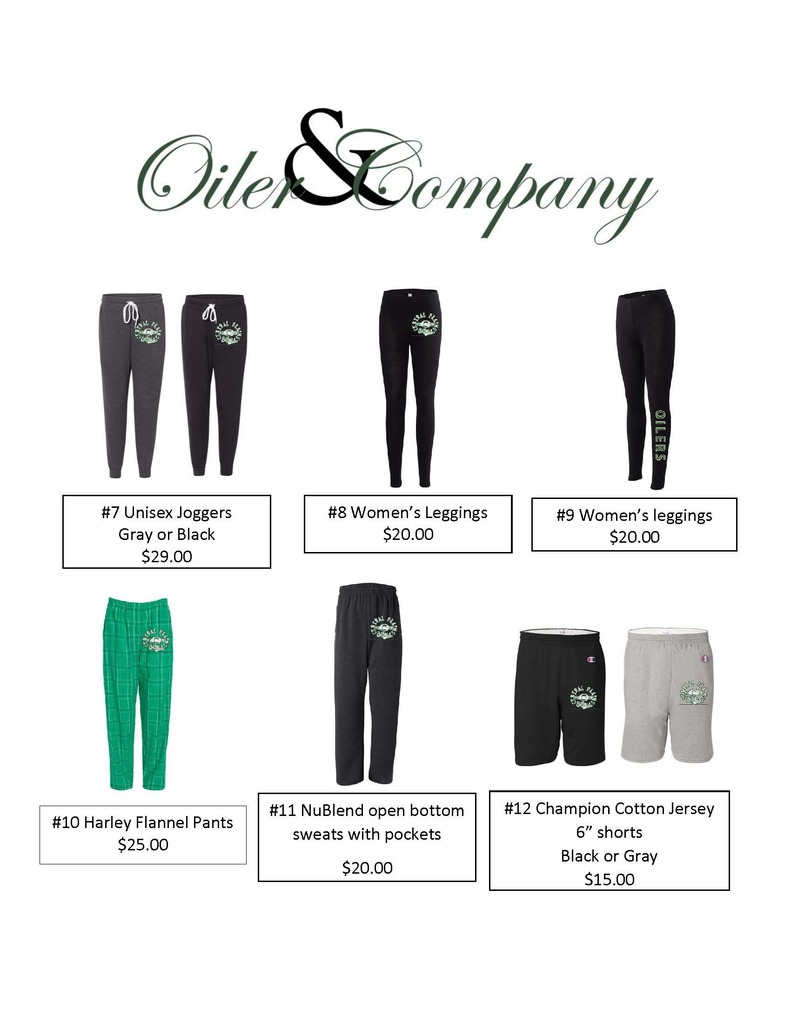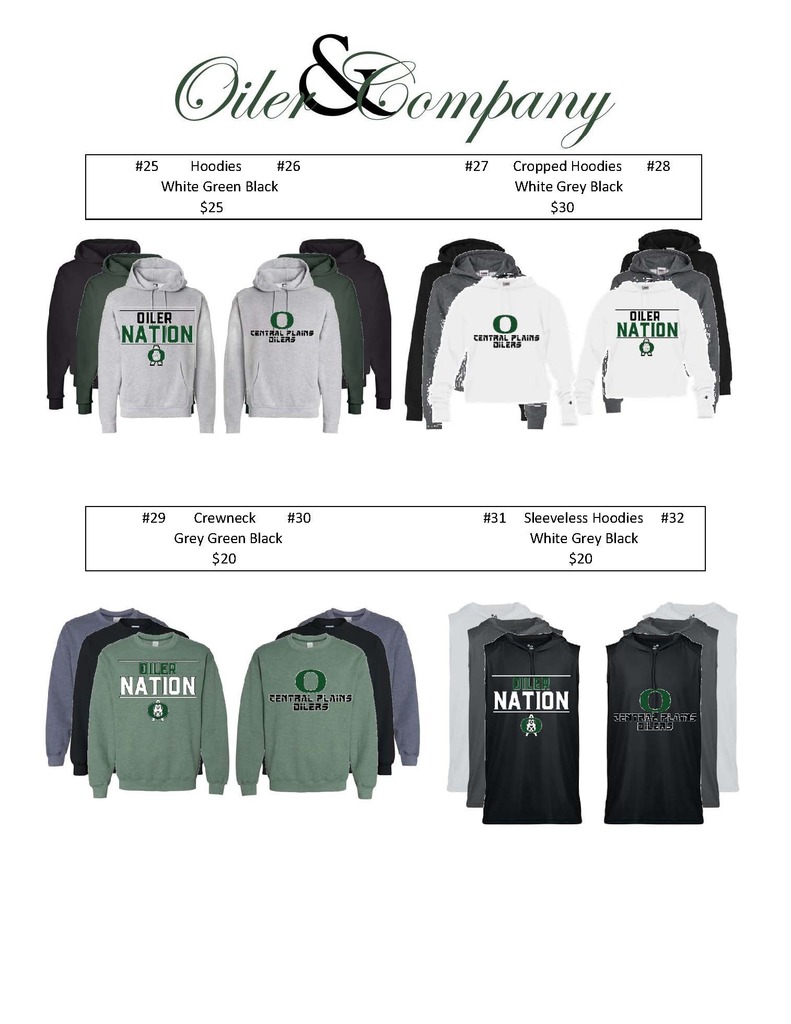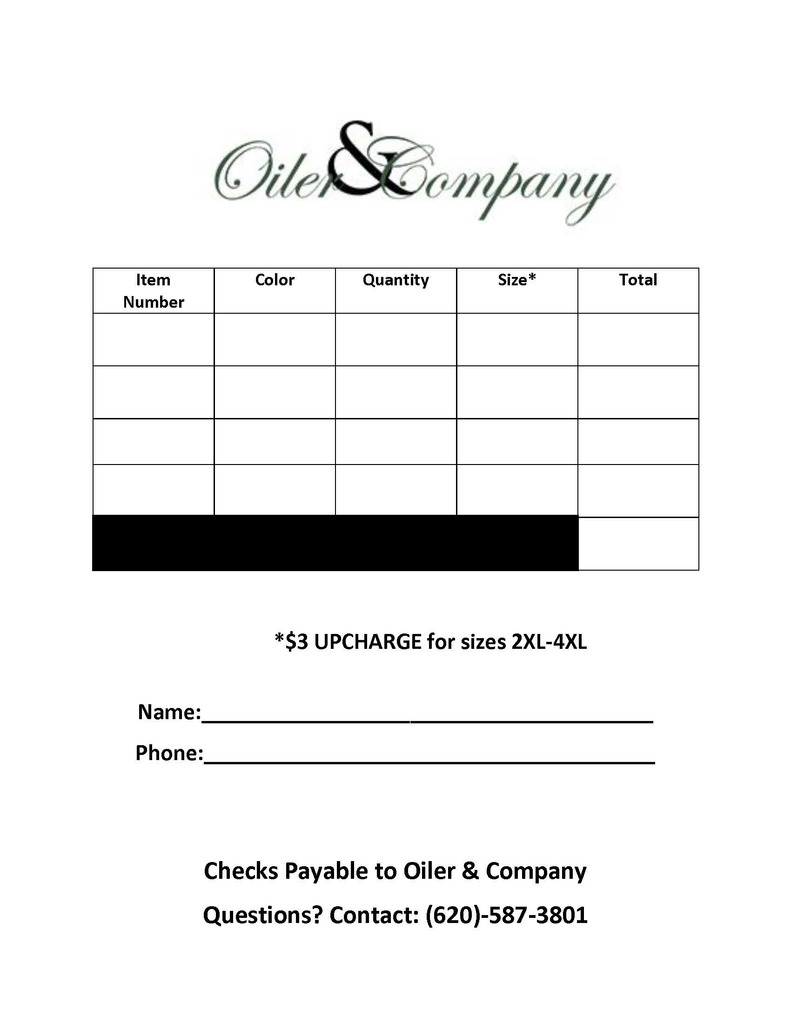 Keep your favorite people warm and cozy in these Oiler hoodies. Order by Wed., Dec. 7 for Christmas delivery. (Post 4 of 4)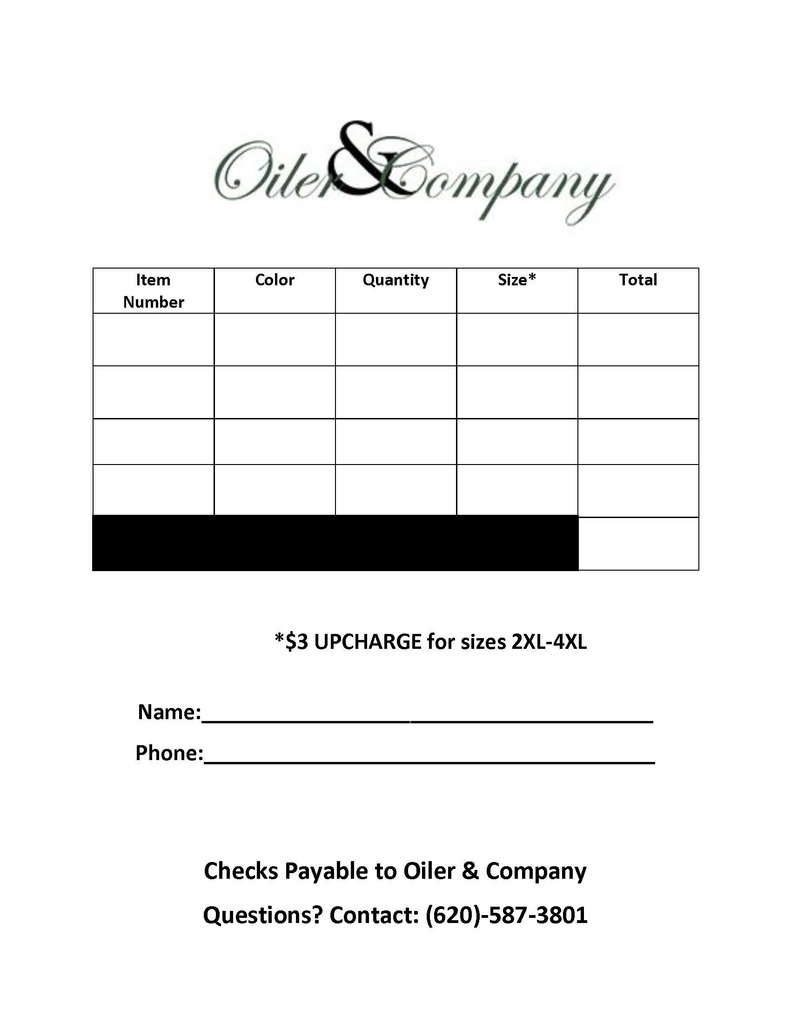 Busy as the elves are the O&Co freshmen with this new Oiler apparel line. Order by Wed., Dec. 7 for Christmas delivery. (Post 3 of 4)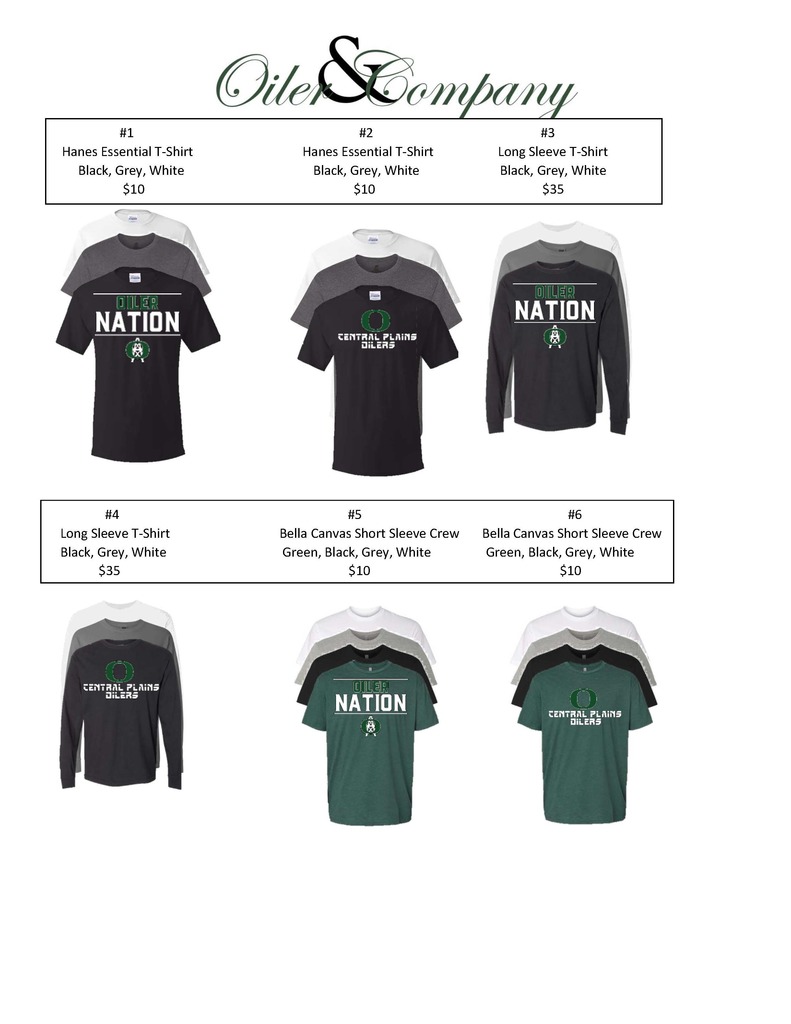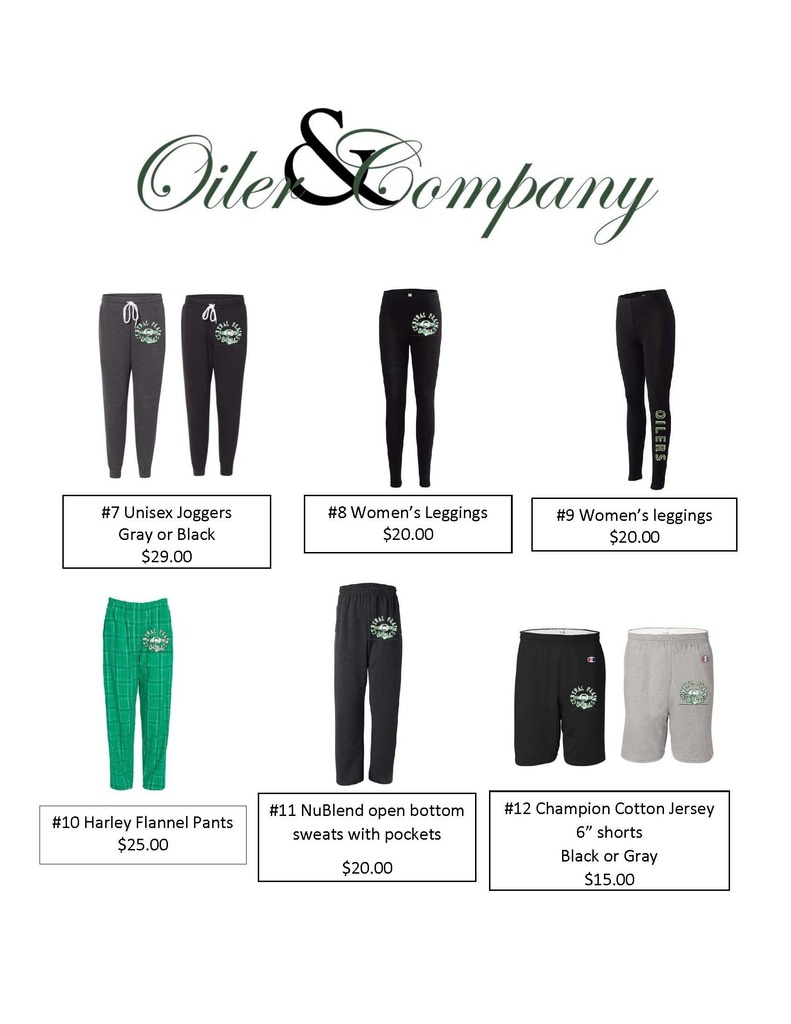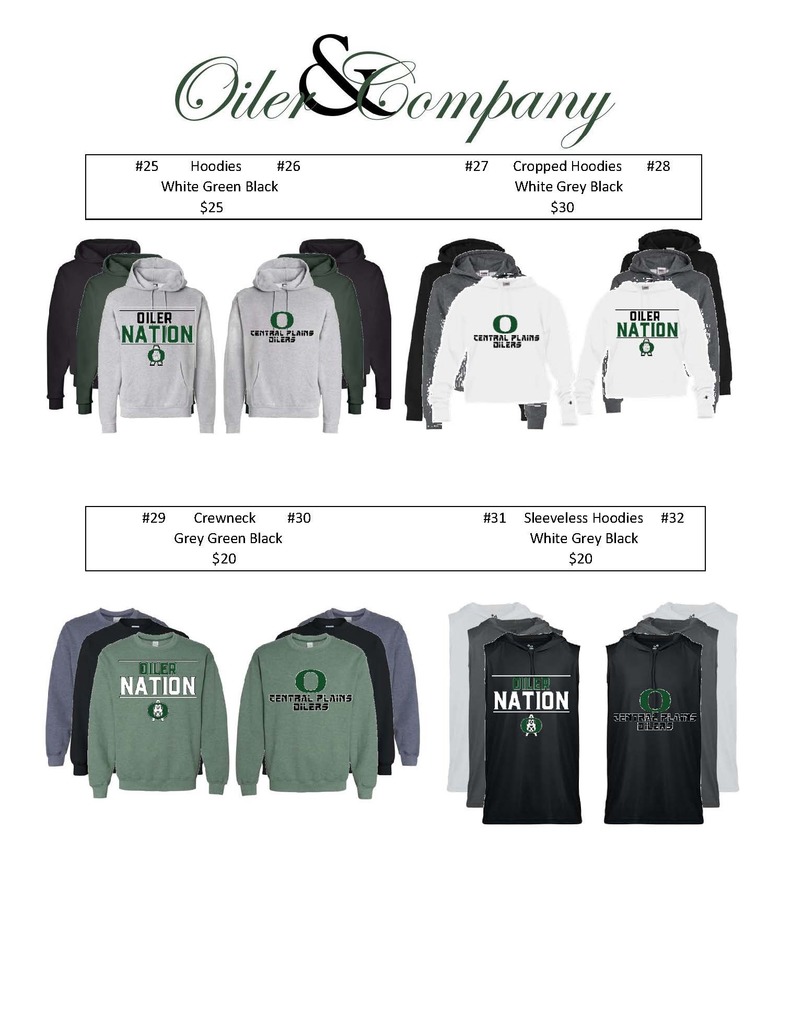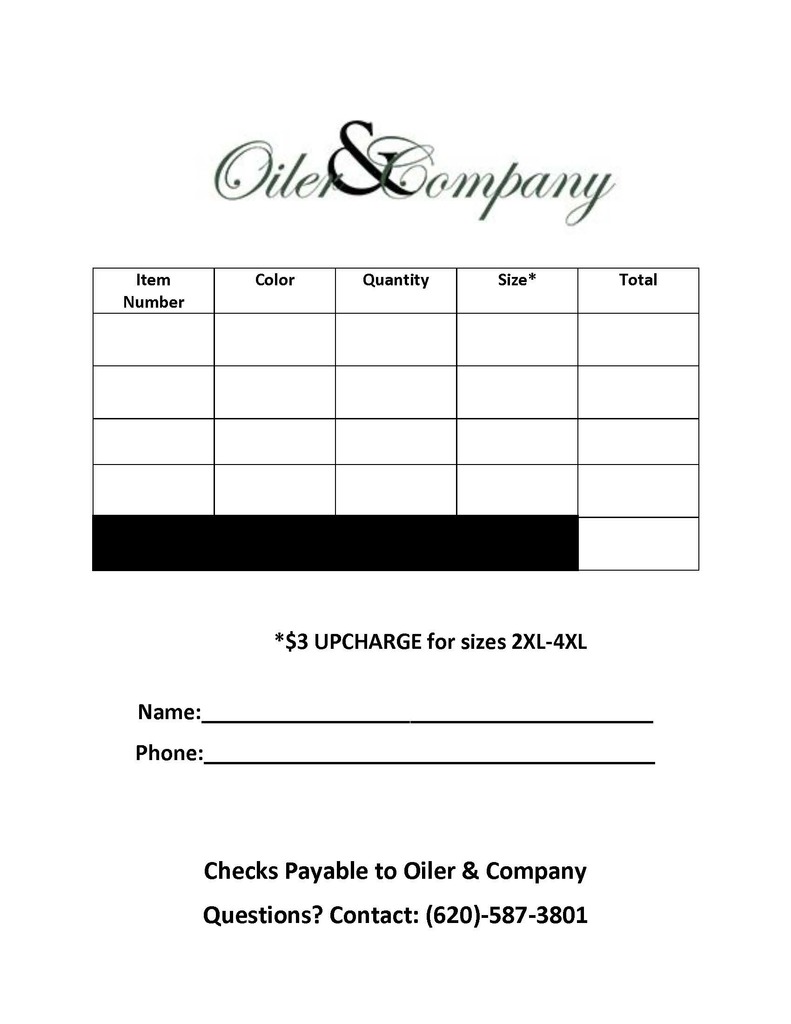 All the pretty things can be ordered from O&Co. Order by Wed., Dec. 7 for Christmas delivery. (Post 2 of 4)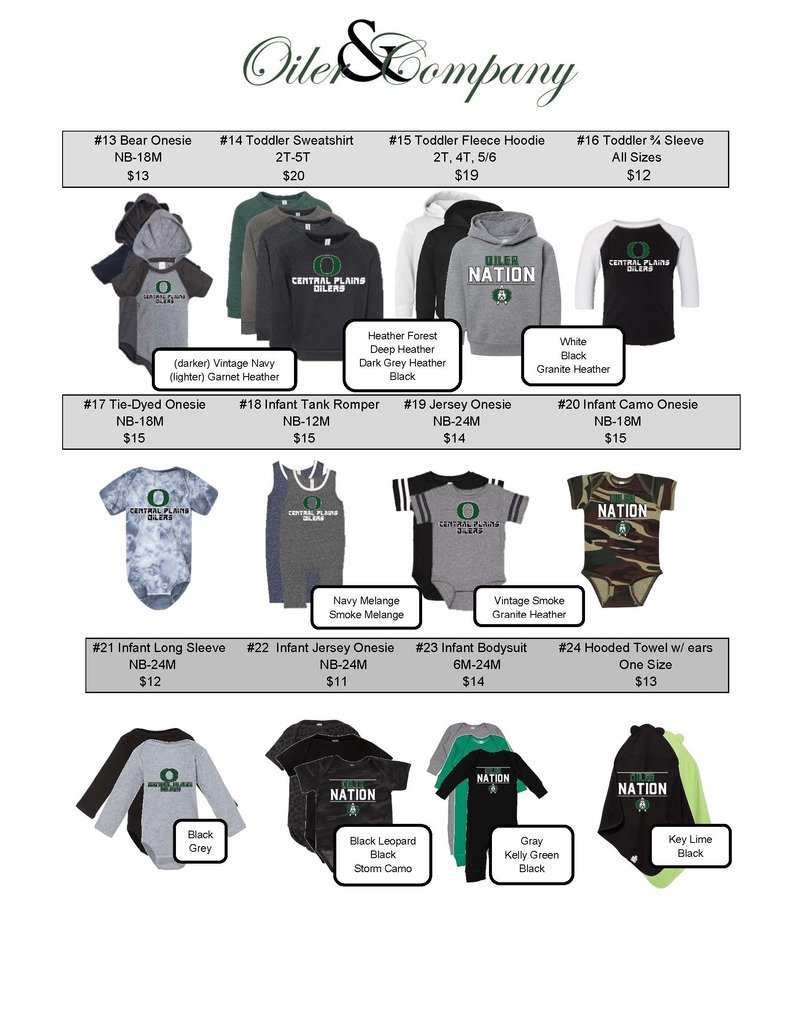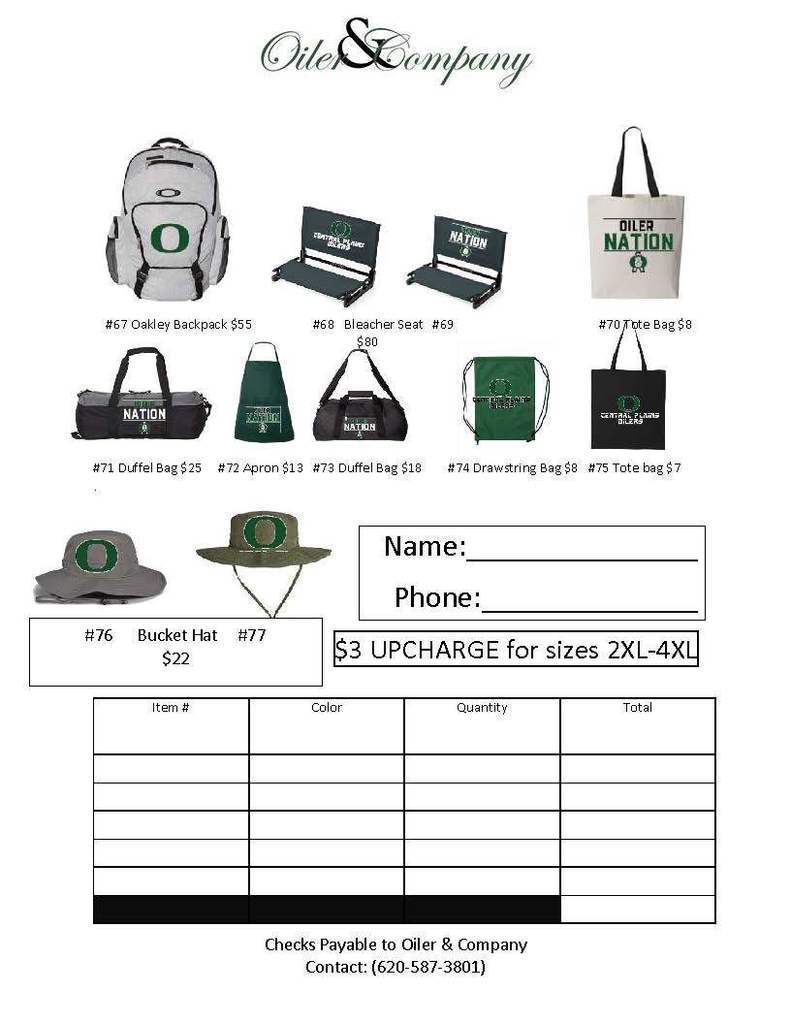 The weather may be frightful today but this new Oiler gear is delightful! Order by Wed., Dec. 7 for Christmas delivery. (Post 1 of 4)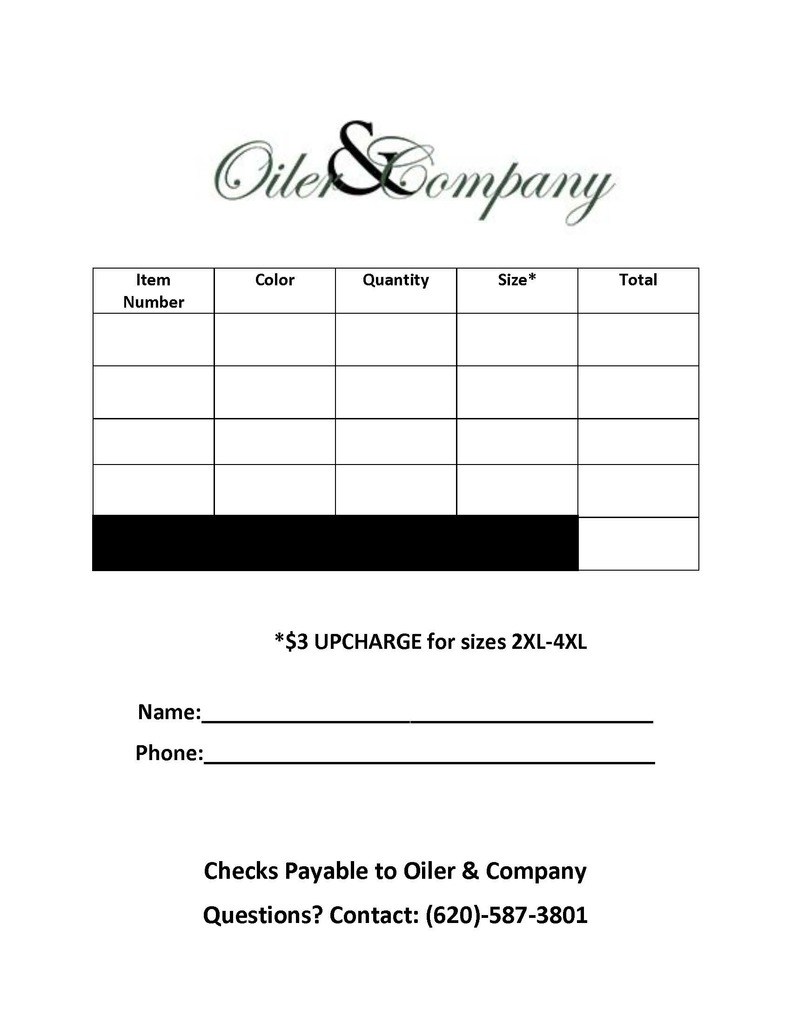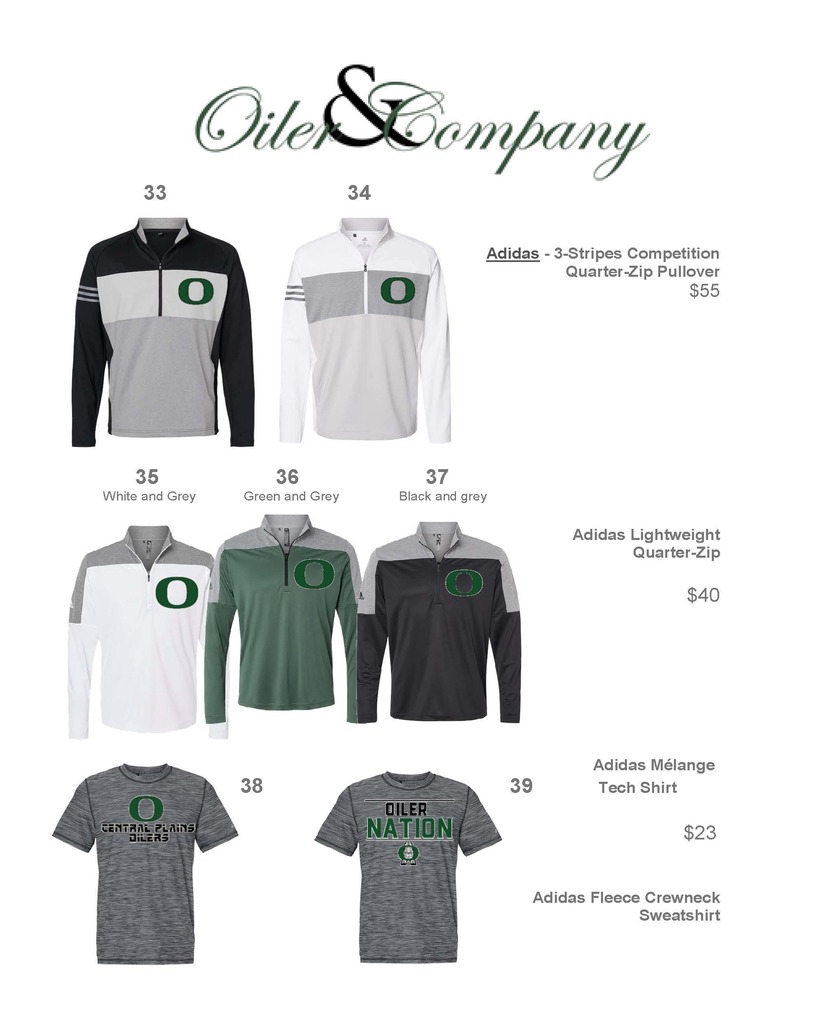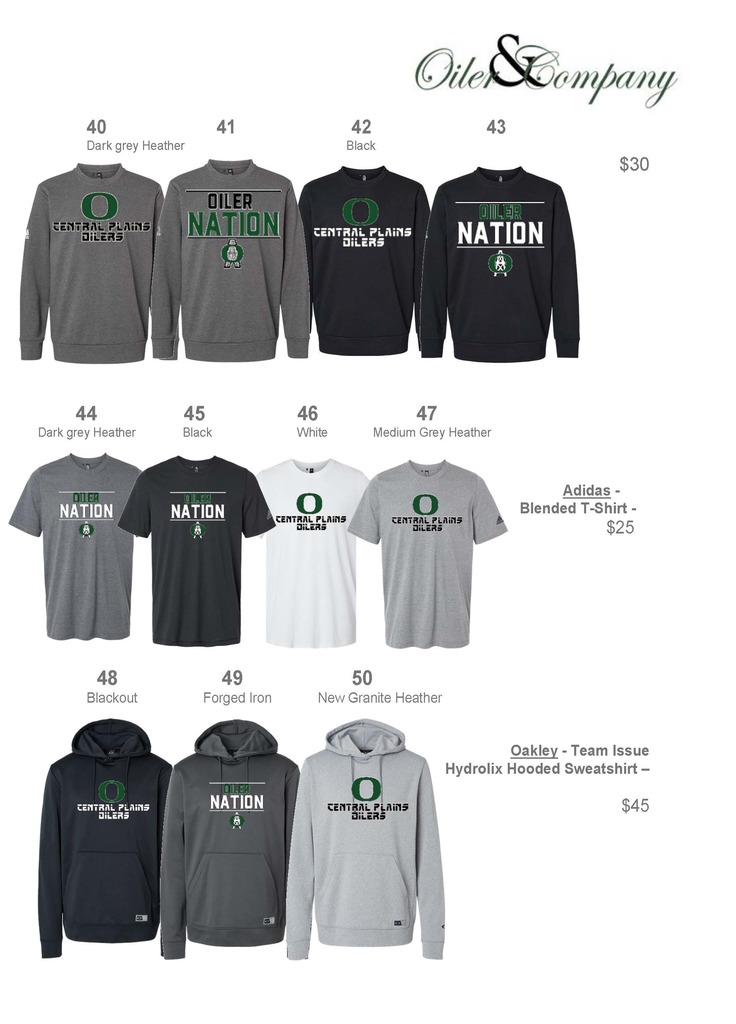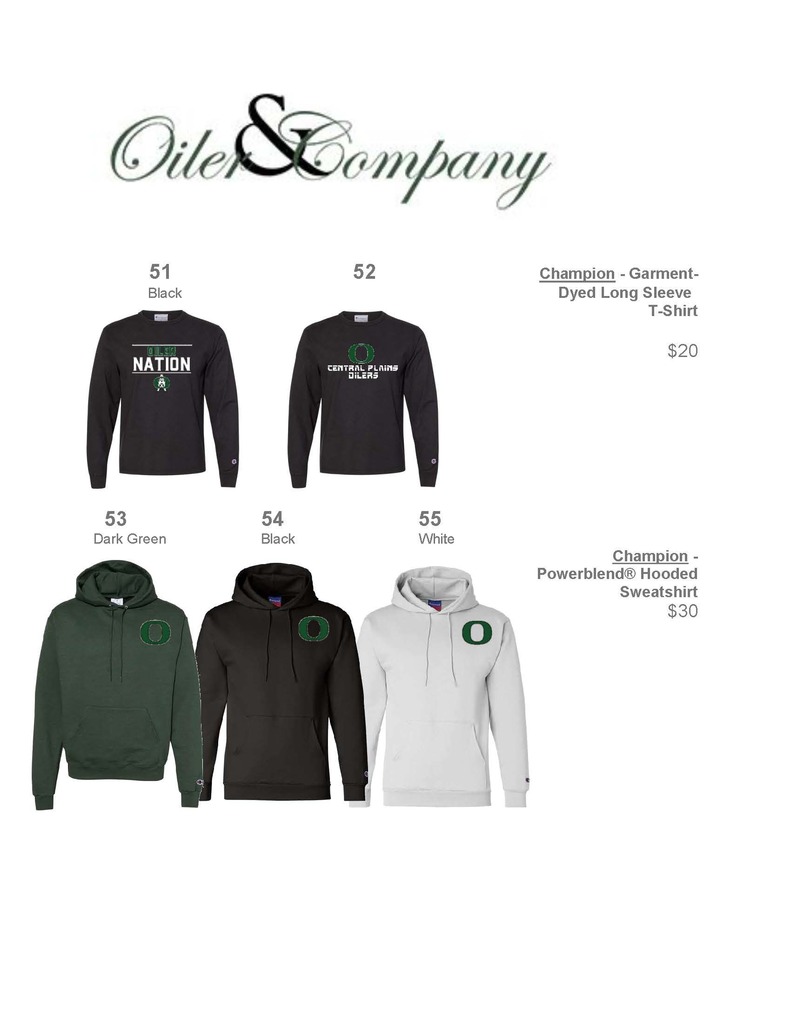 LOCATION: Central Plains Elementary School-Holyrood, KS JOB DESCRIPTION: Provide assistance in implementing plans and programs related to academic or functional skill attainment for students with disabilities, observing and documenting student progress and/or behavior, and ensuring the safety and welfare of students. Work days students are attending school (approx. 170 days/yr.) REQUIREMENTS: Must enjoy working with special needs students! Strong communication and interpersonal skills. In addition to a high school diploma or equivalent, must obtain a passing score on the state paraeducator assessment, or have a minimum of 48 college hours, or have a post-secondary degree. Employment subject to drug screening, physical exam, criminal background check and TB screening. DUTIES: Provide support to classroom teachers, instruction of students with disabilities and other classroom duties as needed. PAY: Starting base pay $10.65 BENEFITS: Full time employees are eligible for BCBS health insurance. KPERS retirement. Go to CKCIE website to fill out an application or contact the CKCIE Coordinator: 785-309-5134

Check out the CPES Counseling Newsletter to see the focus of lessons and character trait we will be talking about each month. To find the page click on the menu button at the top of the USD 112 website and scroll to the bottom. Then click on CPES Counselor. At the bottom of the CPES Counselor page you will see a Newsletter tab to click. This is where you will find the newsletter for each month.