CPJH C Tournament Order of Play for 9-23-23. Matches begin at 9:00.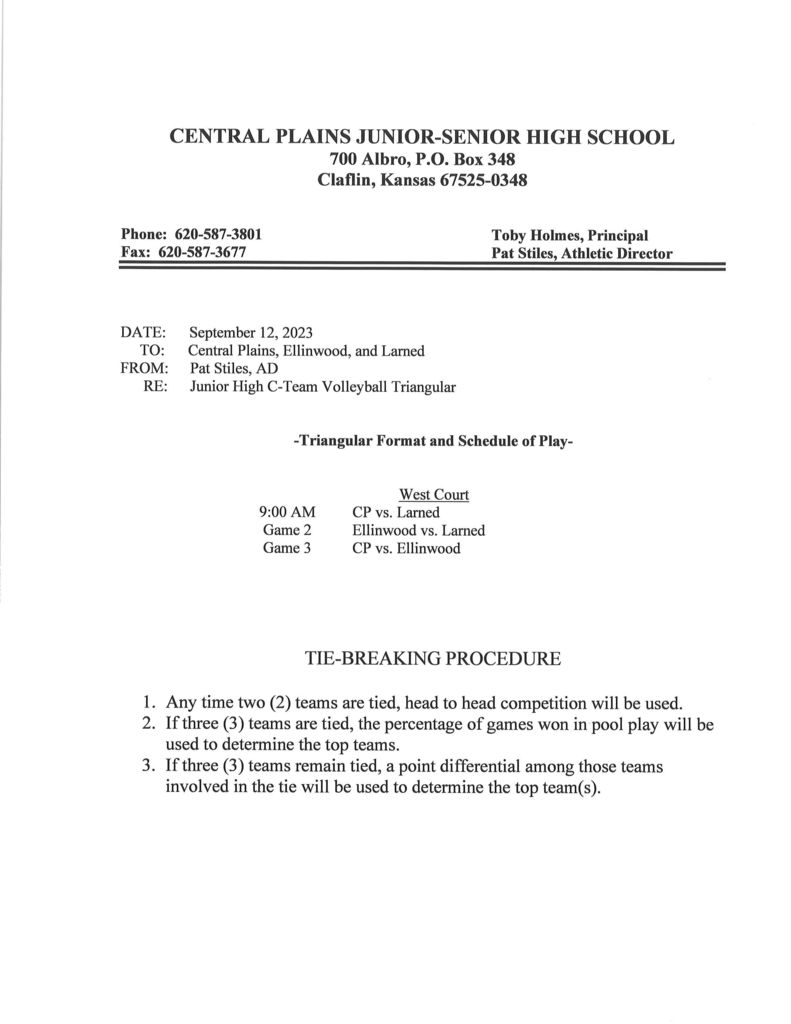 CPHS Order of Play at Hoisington on 9-23-23. $6 Adults, $5 students. No passes accepted. Matches begin at 9:00.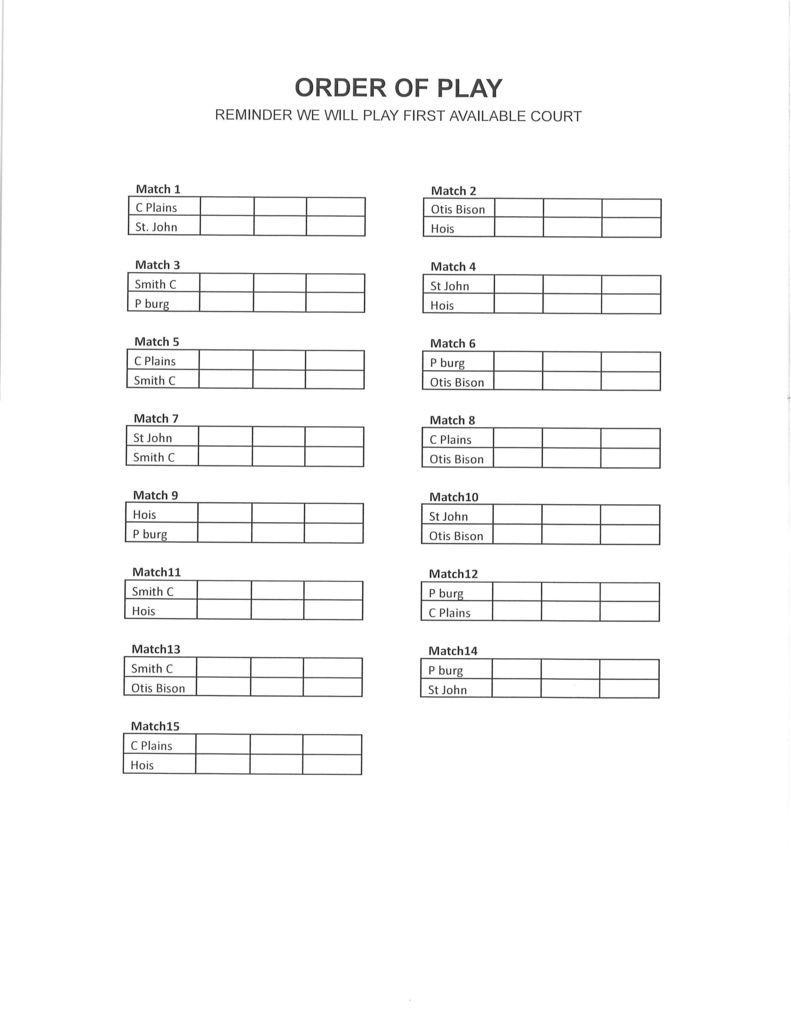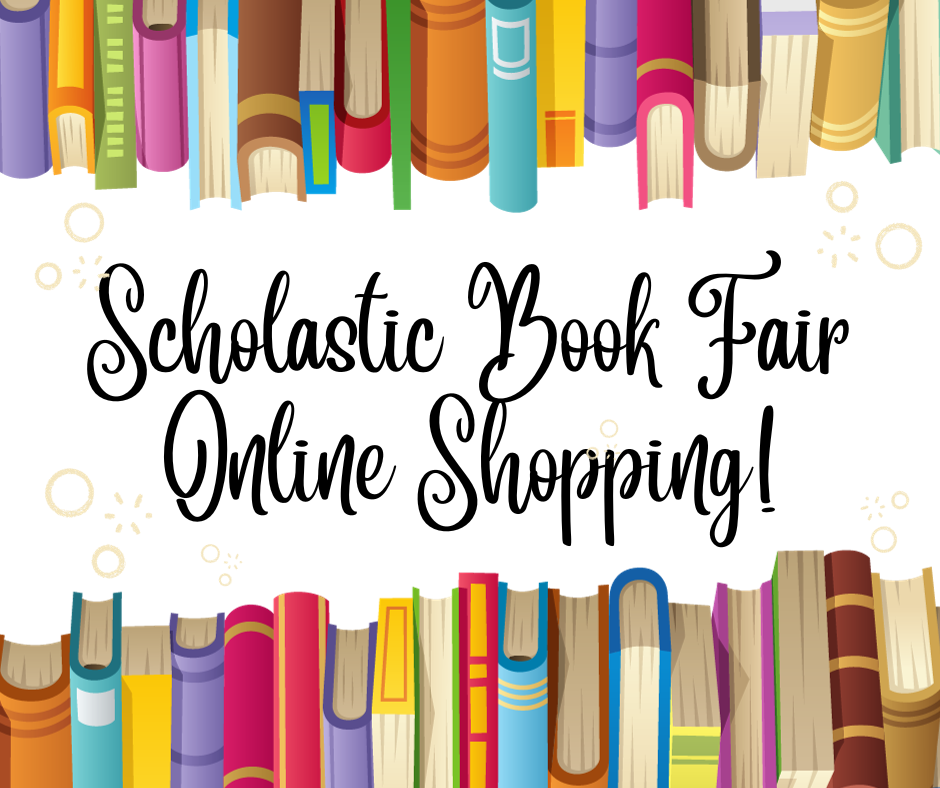 Information about the CPHS Volleyball game at Macksville on Tuesday, September 26th. Games begin at 4:00, CPHS JV plays the 2nd match.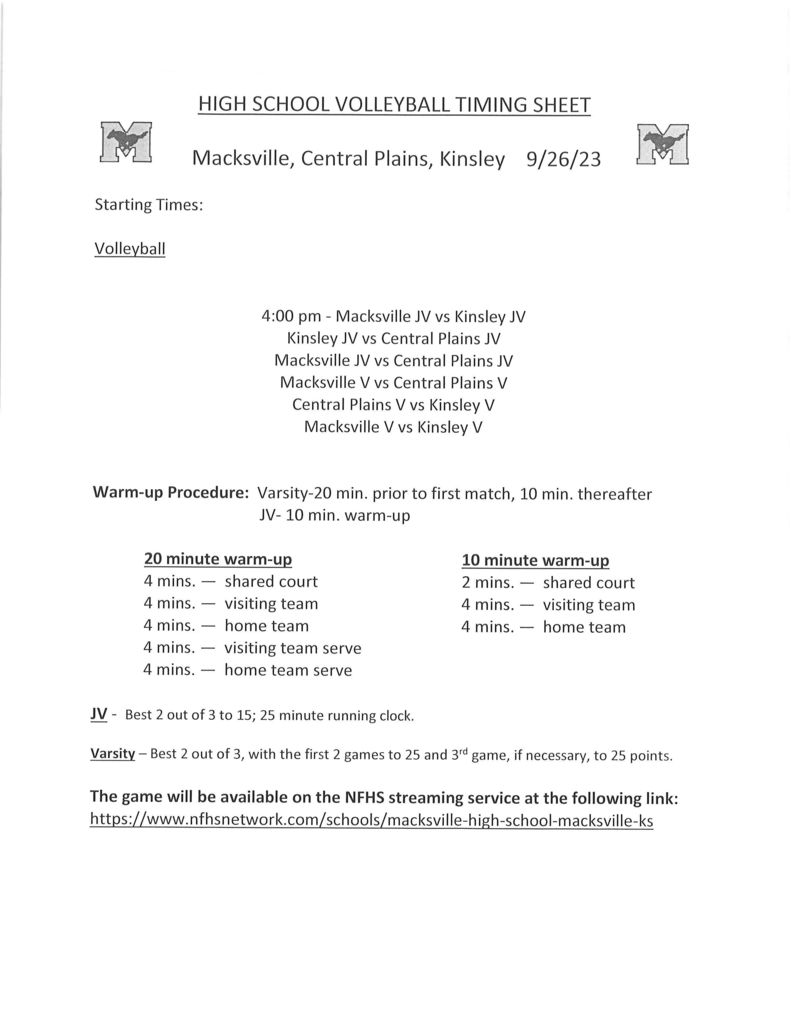 CPHS Homecoming this Friday, September 22nd. Crowning Ceremony begins at 6:30, Football game vs Victoria begins at 7:00.

Information about the CPJH Volleyball and Football games on Thursday, September 21st. Volleyball begins at 4:00, Football at 6:30 in Bushton.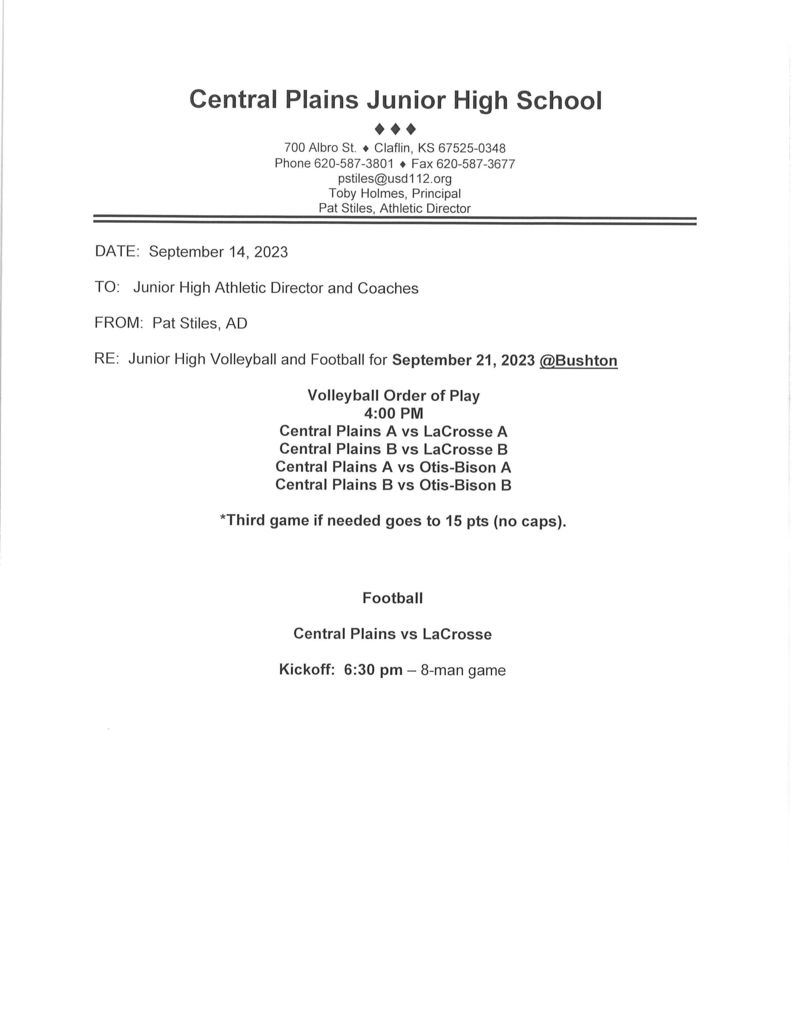 Information about the Cross Country Meet at Ness City on Thursday, September 21st. Meet begins at 4:15.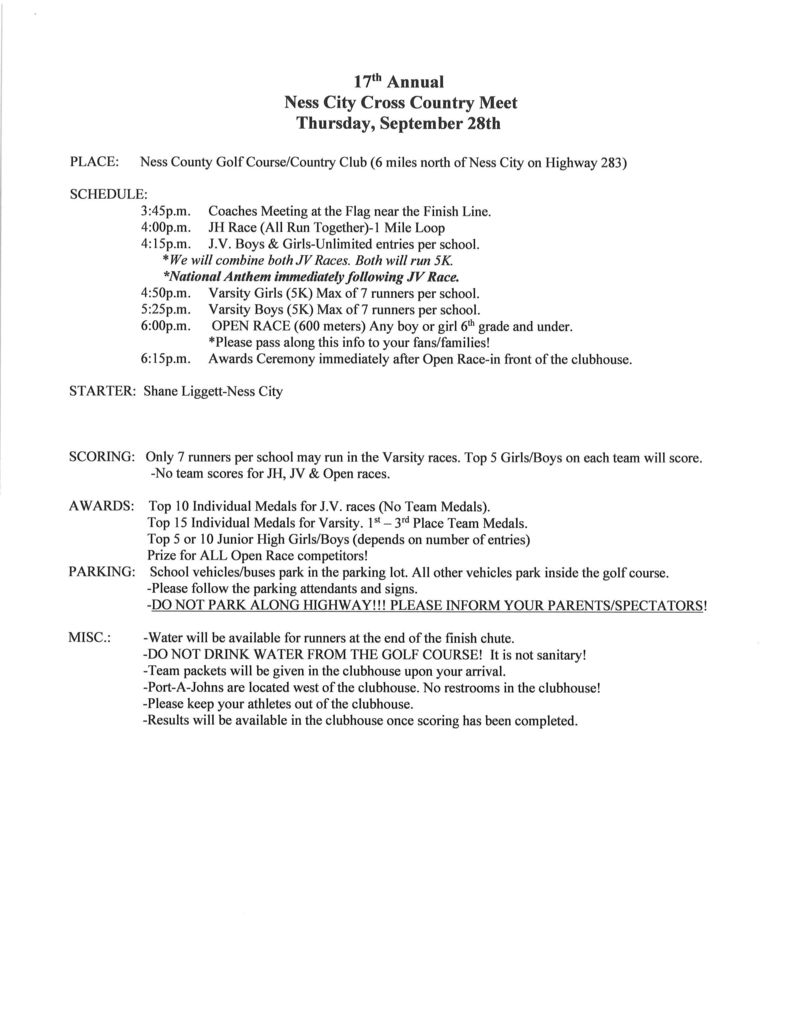 Every year the Kasselman Farm has a Fall Fun Festival with various games/petting zoo, etc. for children and families to enjoy. All proceeds for this go to Kans for Kids Fighting Cancer, which supports children and families with Cancer in Ellsworth, Barton, Rice, Russell, Rush, Pawnee & Stafford Counties.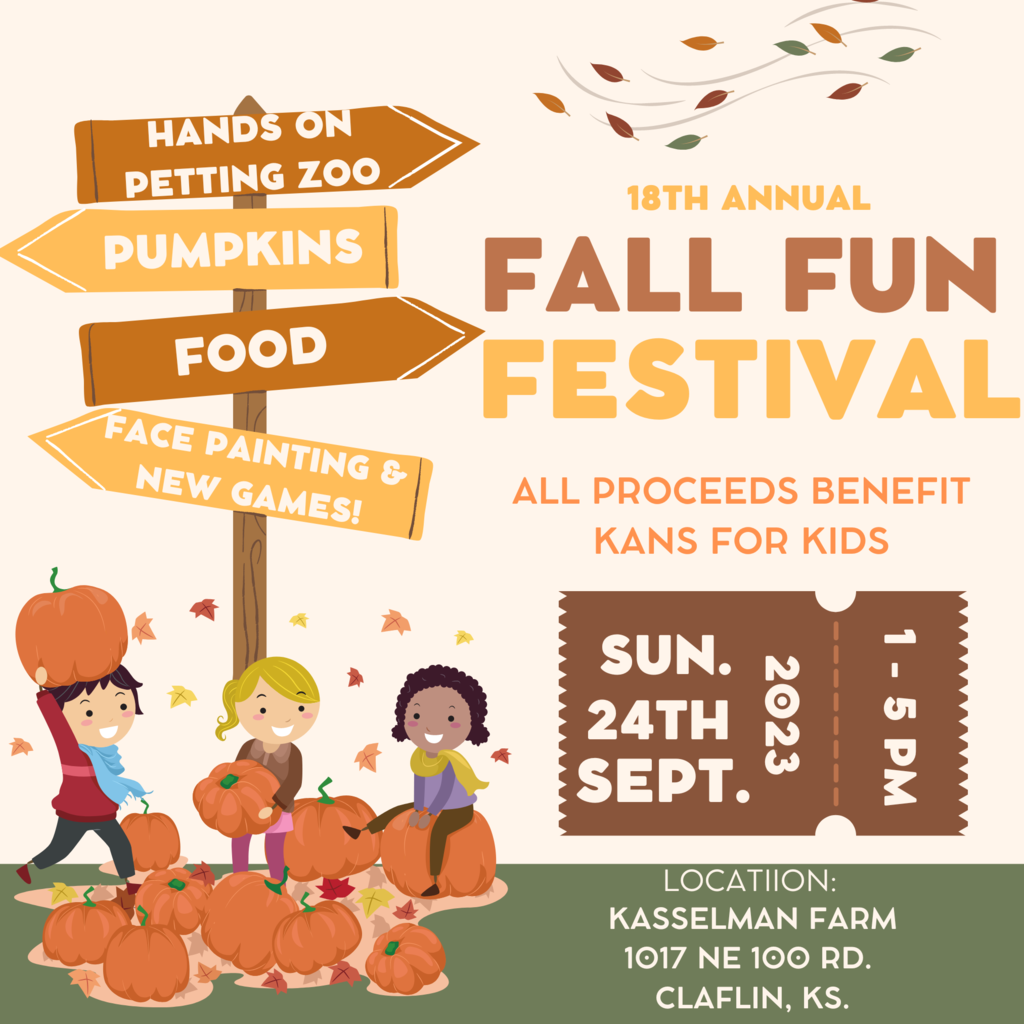 There has been an App update! If you have not been able to see the breakfast/lunch menu you can install the update and it should work!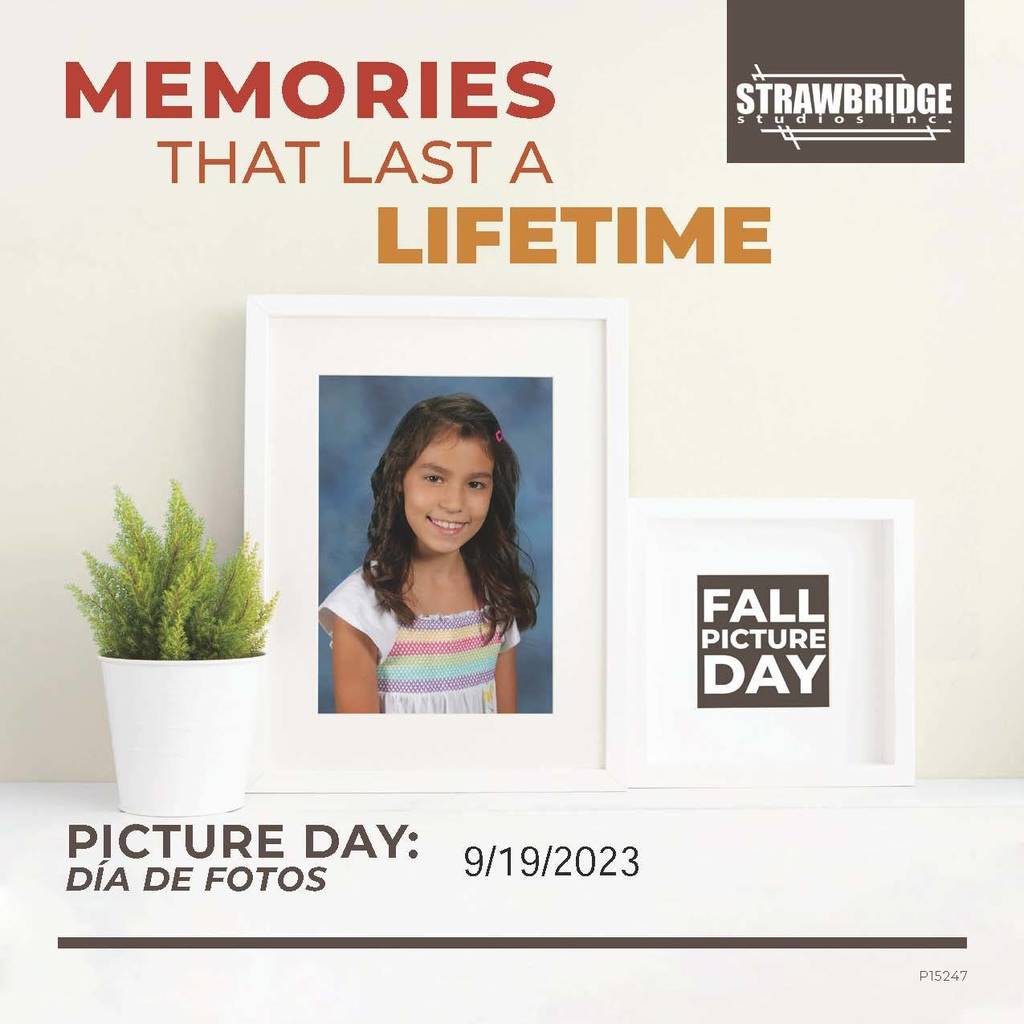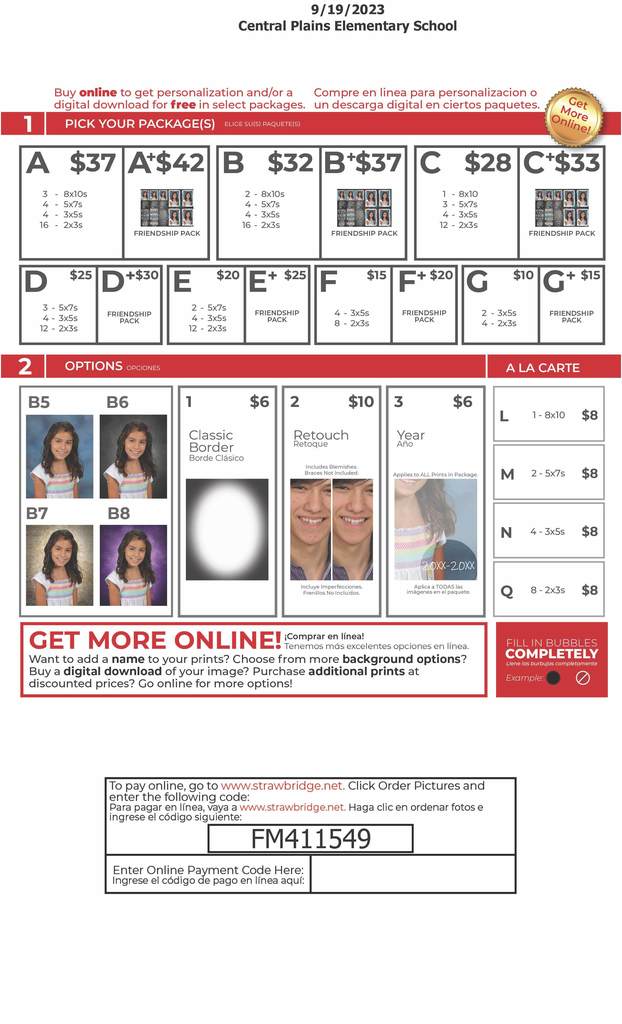 Information about the HS Volleyball matches on 9/19/23 at Claflin. Games begin at 4:00.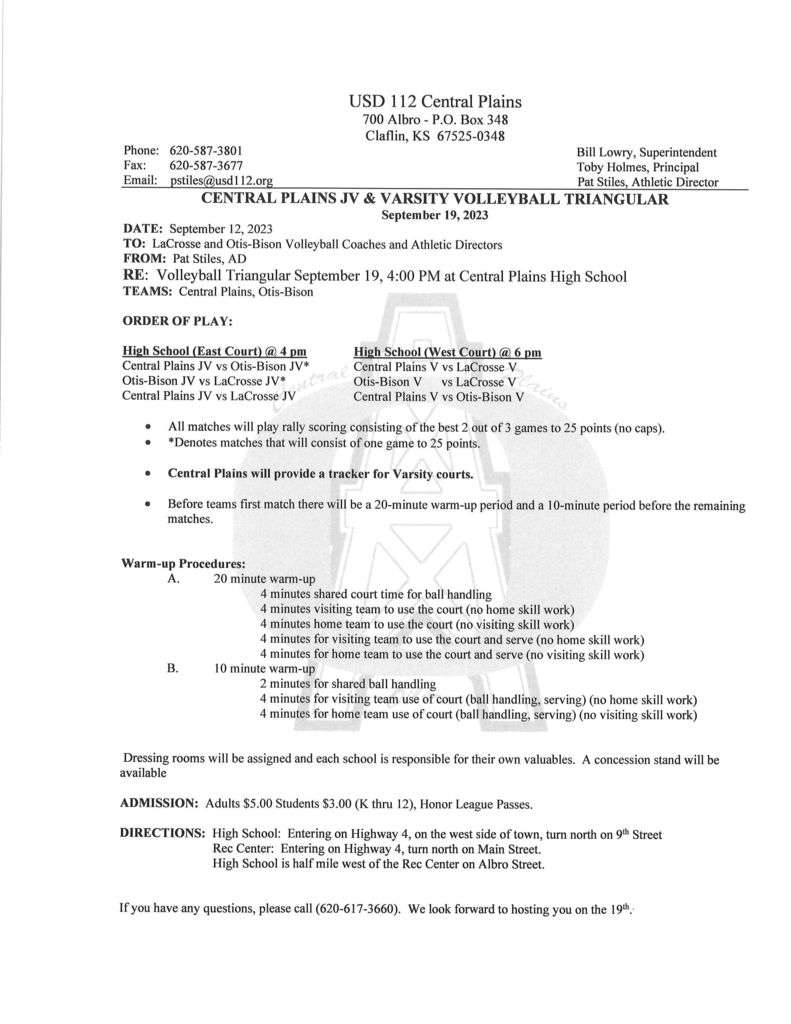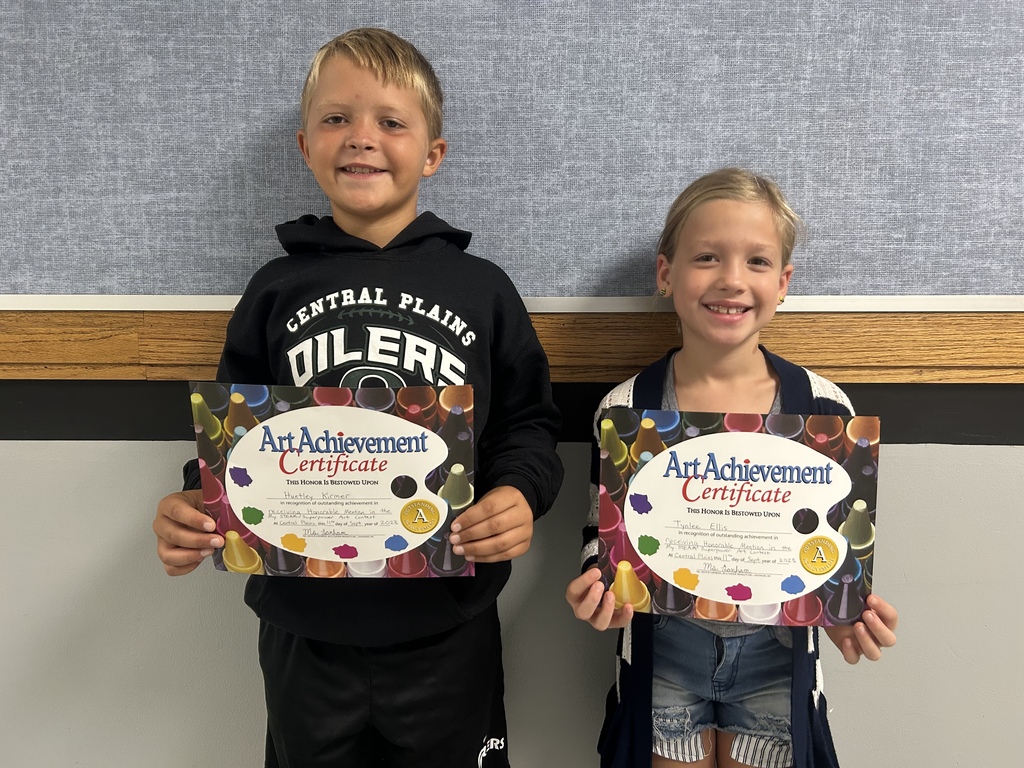 Information about the CPHS VB Tournament at Russell on 9/16/23. Play begins at 9:00.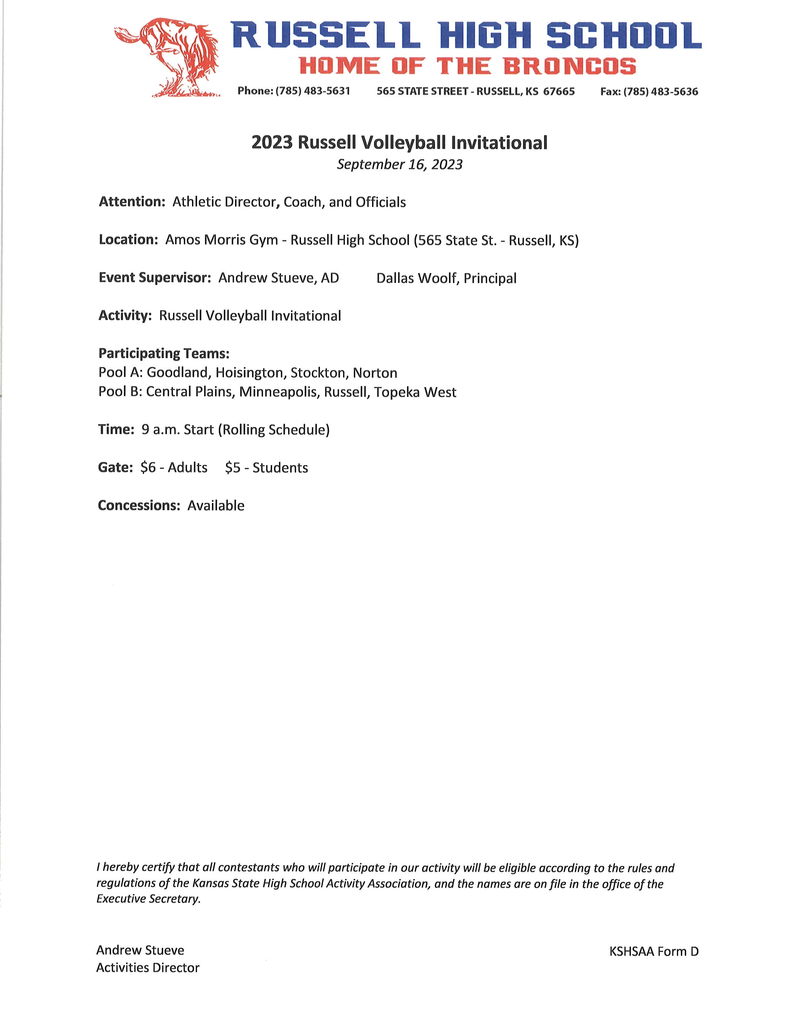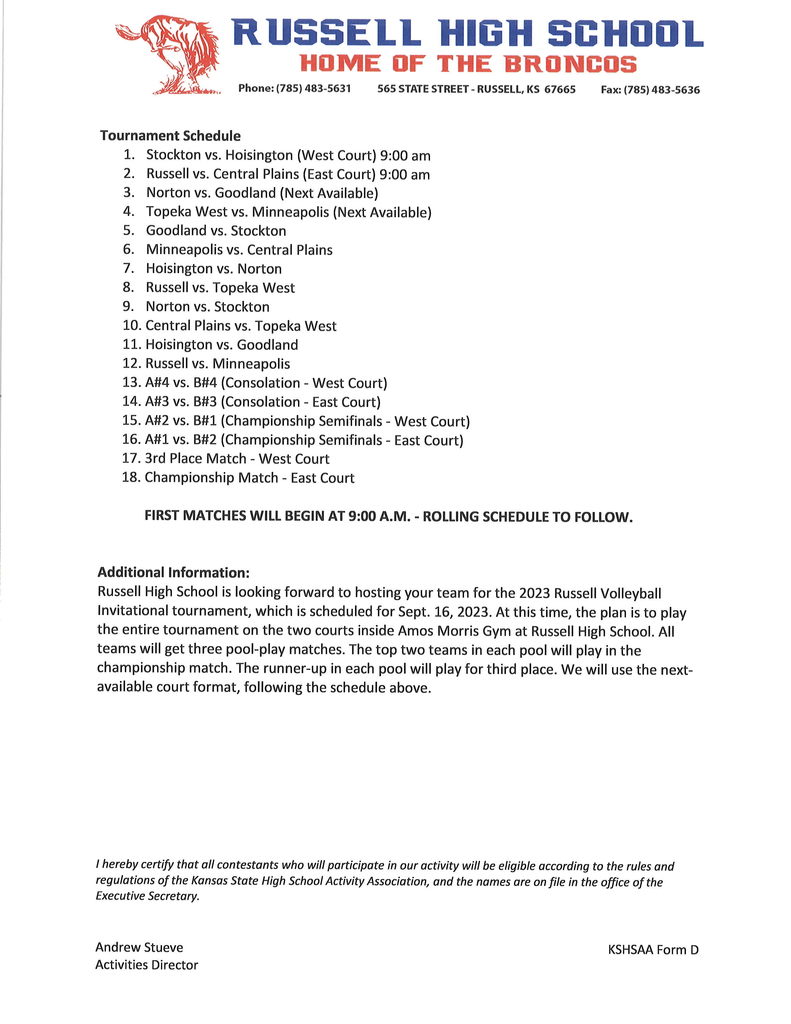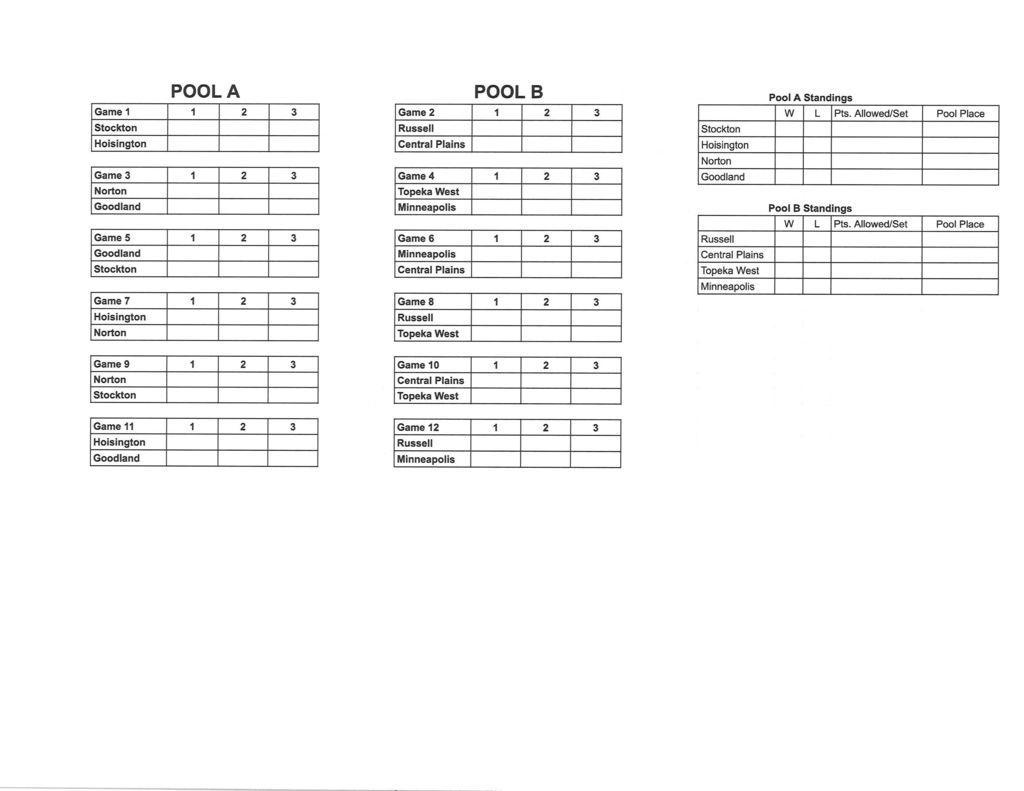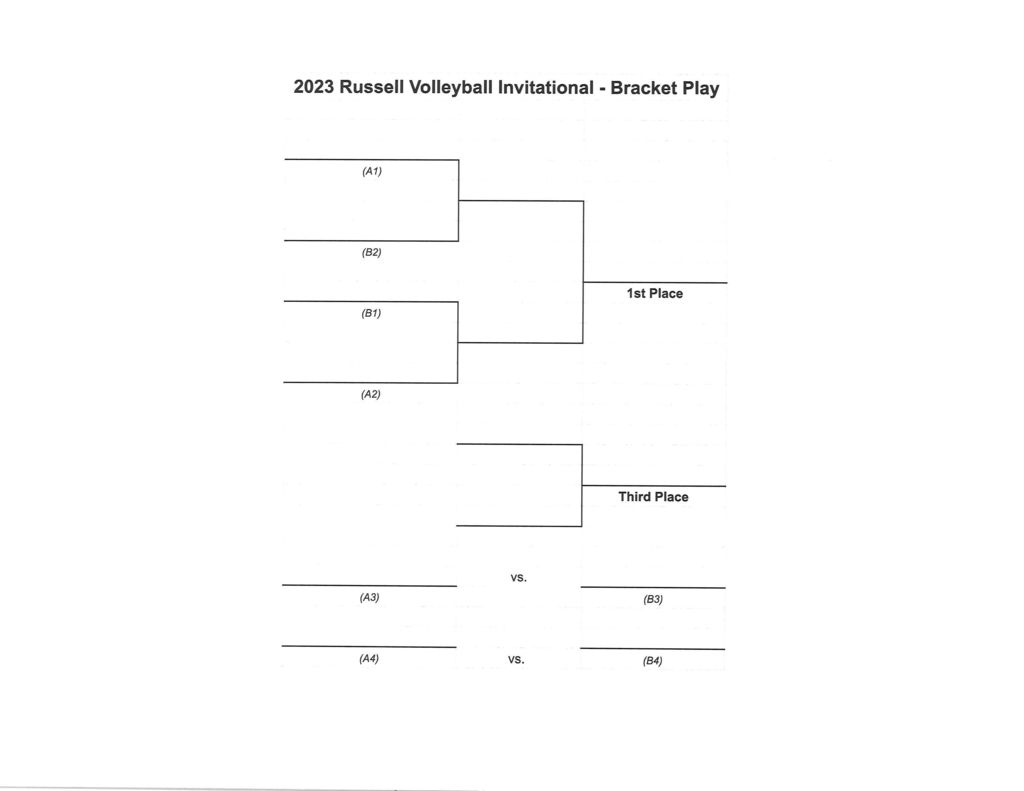 Some of our HS Football players took time to read to the Pre-School students today.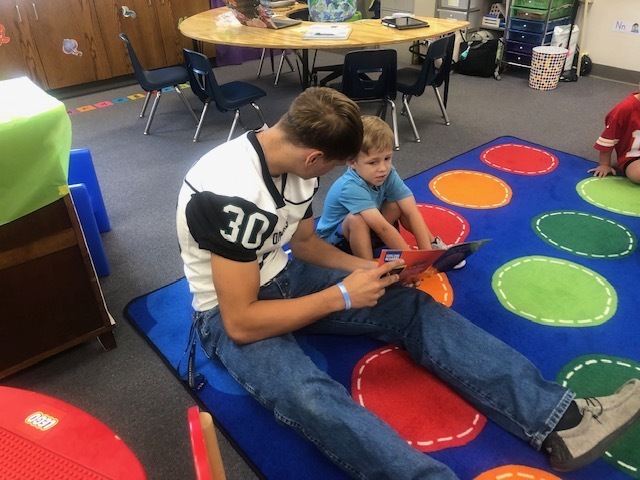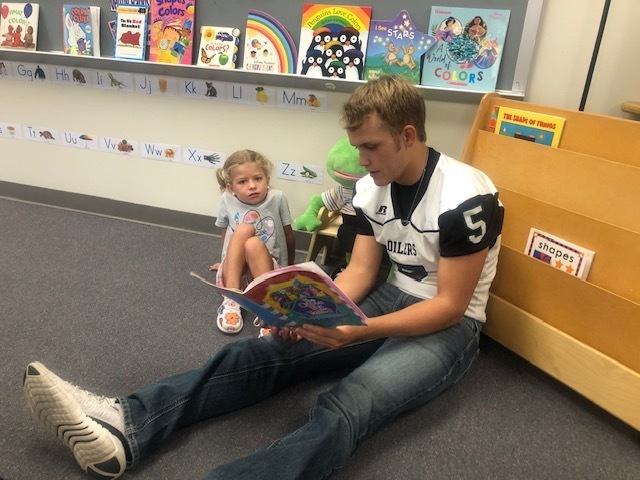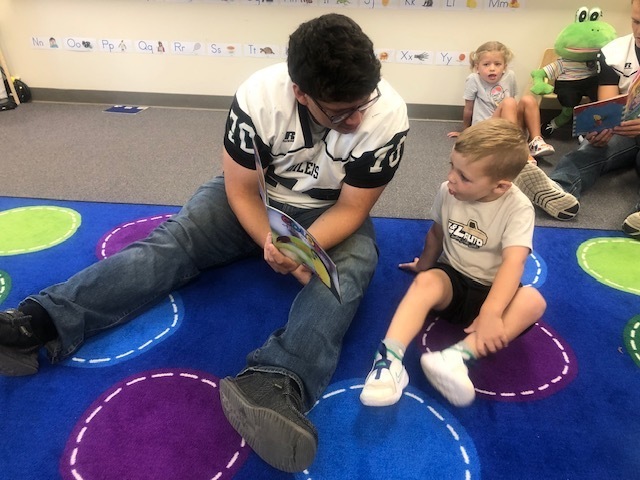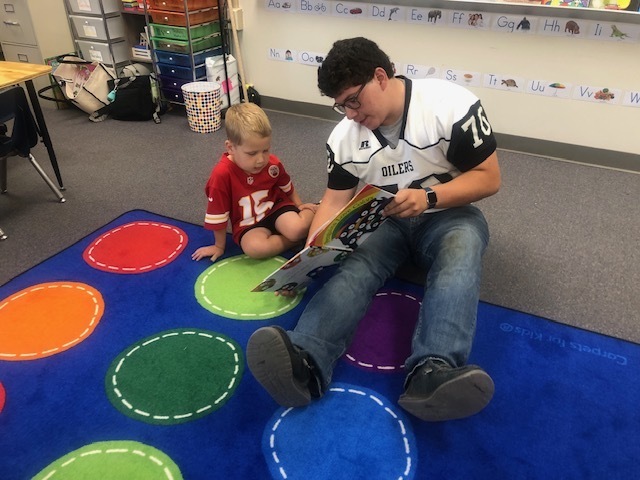 JH Oiler Pep Club helped cheer the football boys to a 30-0 victory over Macksville last night! The JH Oiler volleyball girls A,B, and C teams also won all of their games! Way to go everybody!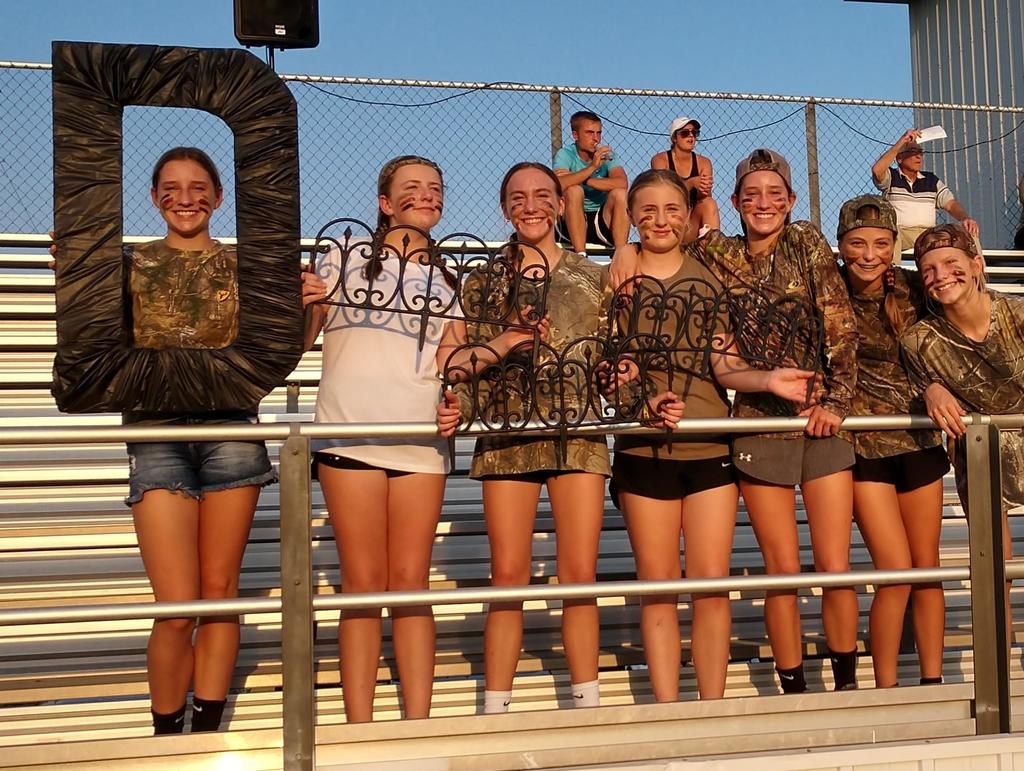 All fees have been added/updated on your child's account. Please check your PowerSchool account and get those fees paid ASAP! Payments can be made online through E-Funds or can be sent to your child's school. If you are unsure of your balance please call your child's school or the USD 112 district office.

The WES third grade/fourth grade classes are learning to use NUVO instruments. 3rd graders are can choose between Toots and Doods. Toots have recorder fingerings but are held up like a flute and have a spout to aim the air. Doods are like recorders but with a reed. 4th grade students can choose between the jSax, jFlute, Nuevo Clarineo, and jHorn - all simplified versions of their instrumental counterparts and all with adaptations that can be made to increase difficulty and make them more like the full instrument.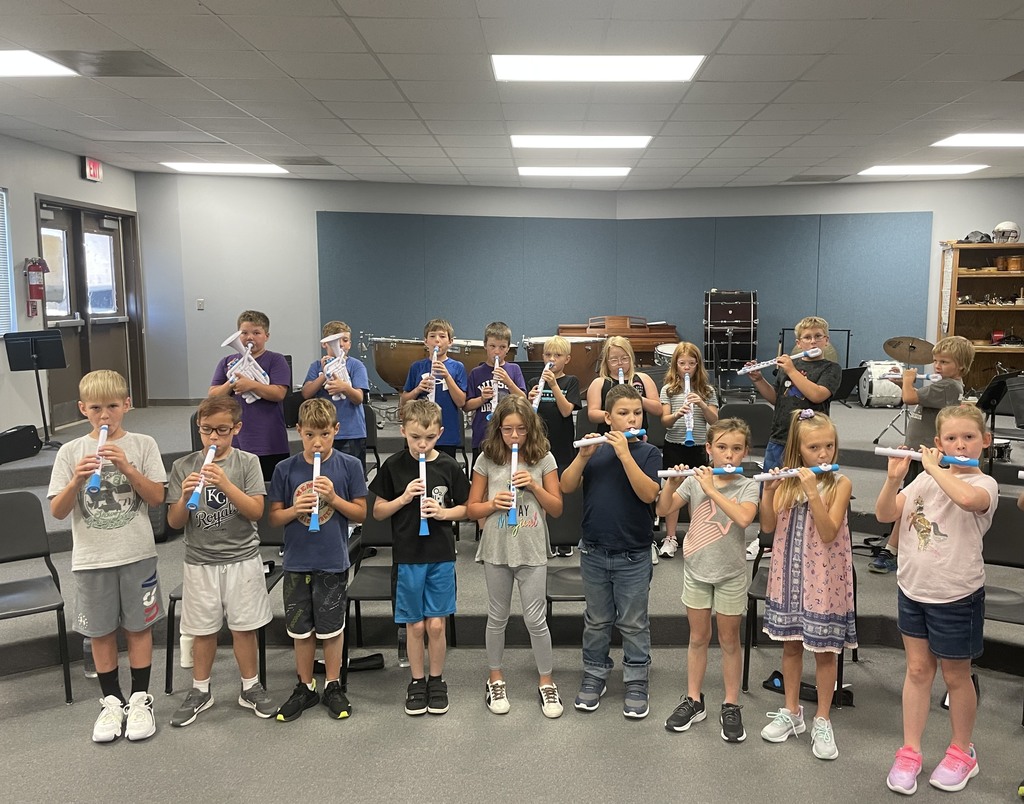 Paraeducator - · Location: CPES POSITION: Preschool Paraeducator LOCATION: District 112 school district - positions available in Holyrood JOB DESCRIPTION: Provide assistance in implementing plans and programs related to pre-readiness-academic skills or developmental appropriate skills for students with disabilities, observing and documenting student progress and/or behavior, and ensuring the safety and welfare of students. Work days students are attending school (approx. 170 days/yr.) REQUIREMENTS: Must enjoy working with special needs students! Strong communication and interpersonal skills. In addition to a high school diploma or equivalent, must obtain a passing score on the state paraeducator assessment, or have a minimum of 48 college hours, or have a post-secondary degree. Employment subject to physical exam, criminal background check and TB screening. DUTIES: Provide support to preschool teachers, support to students with disabilities and other classroom duties as needed. PAY: Starting base pay may vary- $13.16 BENEFITS: Full time employees are eligible for BCBS health insurance. KPERS retirement. Go to CKCIE website to fill out an application or contact the CKCIE Coordinator: 785-309-5134

You may contact your child's school office or the district office if you need help setting up either of these accounts!