Central Plains High School students have been busy working and recently digitally entered their artwork to the Pratt Community College Academic Olympics on February 22. We placed 3rd overall just on artwork alone! Below I have listed the award winners along with pictures of the artwork. Overall academic olympics-3rd place Art-Drawing 1st place-Elizeia Blehm 3rd place-Cass Stout Art-Painting 1st place-Hannah Redetzke 3rd place-Jennifer Chamberlain Art-Ceramics 1st place-Emma Hickel 2nd place-Elizeia Blehm 3rd place-Ashlyn Armstrong Art-Mixed Media 1st place-Hannah Redetzke 3rd place-Jake Sturn
Central Plains High School students have been busy working and recently digitally entered their artwork to the Pratt Community College Academic Olympics on February 22. We placed 3rd overall just on artwork alone! Below I have listed the award winners along with pictures of the artwork. Overall academic olympics-3rd place Art-Drawing 1st place-Elizeia Blehm 3rd place-Cass Stout Art-Painting 1st place-Hannah Redetzke 3rd place-Jennifer Chamberlain Art-Ceramics 1st place-Emma Hickel 2nd place-Elizeia Blehm 3rd place-Ashlyn Armstrong Art-Mixed Media 1st place-Hannah Redetzke 3rd place-Jake Sturn
Central Plains High School students have been busy working and recently digitally entered their artwork to the Pratt Community College Academic Olympics on February 22. We placed 3rd overall just on artwork alone! Below I have listed the award winners along with pictures of the artwork. Overall academic olympics-3rd place Art-Drawing 1st place-Elizeia Blehm 3rd place-Cass Stout Art-Painting 1st place-Hannah Redetzke 3rd place-Jennifer Chamberlain Art-Ceramics 1st place-Emma Hickel 2nd place-Elizeia Blehm 3rd place-Ashlyn Armstrong Art-Mixed Media 1st place-Hannah Redetzke 3rd place-Jake Sturn

The Central Plains Lady Oilers were recognized by the Barton County Commissioners for winning their 7th straight State Basketball Championship. Photo courtesy of Great Bend Tribune
We are looking for 5-10 more people to participate and be active members of the Configuration Committee. Please see attached for more information. If you are a current member please spread the word! Thank you!

Congratulations, Oilers on being named to the CPL Basketball All-League teams. We are proud of you!
#usd112
Proud Supporters of Emily Ryan @ryan_emily11 and the Iowa State Women's Basketball Team @CycloneWBB

Congratulations to the CPJH Girls! CPL Tournament Champions and finish the season undefeated. 13-0. You make us proud!
Oh, what a day ...

Ellsworth County passed a mask to mask ordinance and we are being told the mask must be multi-layered in order to keep from being quarantined. So single layered gaiters will not keep your child from being quarantined. So the mask to mask means if I am masked and you are masked and I become covid positive, you may not need to quarantine. I used the word "may" as each case is discussed with the Ellsworth County Health nurse and she helps us to determine quarantines or not. But she has been great to work with and I feel we will keep large groups of kids from having to quarantine if we wear our masks properly and we wear a proper mask. So please make sure if your children are wearing a gaiter that it is multi-layered. If your child's mask/gaiter is single layered we will ask that they wear a mask that we have here at school that is multi-layered and disposable.

Congratulations, Oilers, for being named CPL All-League Football. We are proud of you!!

BUS DRIVERS – PART-TIME POSITION: Central Plains School District is seeking part-time bus drivers for the 2020-2021 school year. Candidates must pass the Class A or B licensing test, (which is reimbursable upon successful completion) complete 12 hours training in school bus driving, First Aid, CPR, defensive driving and a DOT physical examination. Hourly driving rate is currently $16.49. Various benefits may be included. For more information contact the district office at 785-252-3695 or email Jamie Zink at
jzink@usd112.org
. Access an application on –line at
www.usd112.org
, Career Opportunities, Non-certified application. Taking applications until filled.

Coronavirus Information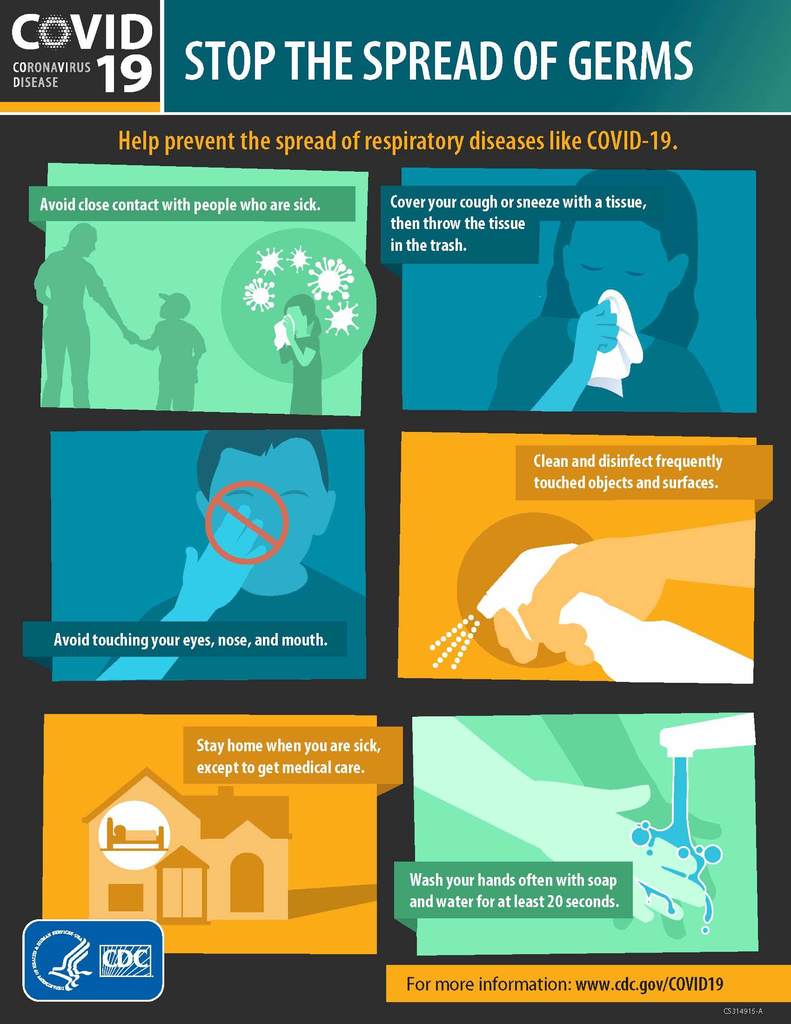 For the USD 112 Central Plains phone app go to ww.usd112.org ... scroll to the bottom of the home page ... on the right side are links to App Store for Iphones and Google Play for Androids. Be sure and say yes when the prompt for "Central Plains wants to send you Notifications"